Intracoastal Bank Announces Changes to Management Team
Share this: @intracoastalbnk Makes Changes to its Senior Management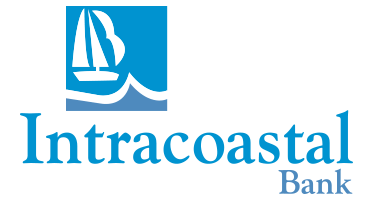 Press Release (ePRNews.com) - PALM COAST, Fla. - Aug 10, 2017 - Bruce Page, President and Chief Executive Officer of Intracoastal Bank, today announced changes to the bank's senior management team.
Laurinda Alves will serve as the new Business Relationship Manager-Treasury Management and Laura Gilvary will now serve as Senior Vice President/Consumer Banking Manager.
Alves has served on the senior management team for Intracoastal for the past nine years. In her new role, she will have responsibility for treasury management services and collaborate with business clients to improve efficiencies and increase income through managing and protecting their funds.
Gilvary has been serving as a Vice President/Business Relationship Manager at Intracoastal Bank for five years.
In her new role, she will have responsibility for directing all aspects of consumer banking and retail delivery channels including electronic banking, automated teller machines, and the sales, service, and operations of the banking centers. She will continue to be actively involved in supporting the bank's development and servicing of business banking relationships.
"We are thrilled Laurinda and Laura have committed to such important roles at Intracoastal Bank," said Page. "They are incredibly talented professionals who have helped the bank effectively grow and their many contributions to both the management team and our customers are indelible."
Intracoastal Bank is a locally owned and operated financial institution. Intracoastal Bank's Flagler County banking center is located at 1290 Palm Coast Parkway, NW, Palm Coast, Florida 32137. The Bank's Volusia County Banking Center is located at 2140 LPGA Blvd., Daytona Beach, FL 32117. The Bank serves the Northeast and East Central Florida area. The bank offers a full range of deposit and loan products tailored to meet the needs of customers and the community including retail and commercial loan products, small business products and convenient 24-hour ATMs for customers and non-customers to use. The bank is a state charted commercial bank, member FDIC. Corporate information and e-banking are available atwww.intracoastalbank.net. They can be reached at 386-447-1662, or Facebook athttps://www.facebook.com/intracoastalbank
Source :
Intracoastal Bank

Business Info :
Intracoastal Bank
1290 NW Palm Coast Pkw, Palm Coast, FL 32137 1671 North Clyde Morris, Suite 120, Daytona Beach
Palm Coast, Florida - 32137 United States
Phone: 386-447-1662
Website:
http://www.IntracoastalBank.net