Intracoastal Bank Ranked an Optimal Performer in 2016 by Seifried & Brew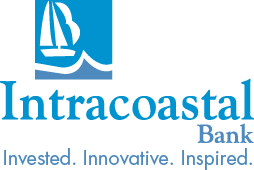 Press Release (ePRNews.com) - PALM COAST, Fla. - Apr 19, 2017 - Seifried & Brew, LLC, a community bank consulting and risk management firm, ranks Intracoastal Bank as a high-performing bank in its prestigious 2016 S&B Top 15th Percentile.
This designation is assigned to banks whose overall performance ranks them within the top 15 percent of all community banks in the nation. To receive this distinguished honor, Intracoastal Bank demonstrated exemplary performance by managing their exposure to risk while maintaining a notable level of reward.
"Being part of the Top 15th Percentile is a great accomplishment…and is no small feat!" says Jamie Sumner, chief analyst of Seifried and Brew, LLC. "In fact, this designation shows that these banks have been able to optimally balance risk and reward throughout 2016."
The ranking is based on the S&B index, which measures individual bank performance and then compares banks across the United States. The banks included in this index have assets between $10 million and $30 billion.
The S&B Top 15th Percentile ranking has been released every year since 2011. Whereas other organizations rank bank performance, the S&B composite score takes into consideration both risk and reward.
J.C. Brew, president & CEO, continued, "The S&B Top 15th ranking says to bank customers that their bank demonstrates exemplary management and safety as an institution."
###
Intracoastal Bank is a locally owned and operated financial institution. Intracoastal Bank's Flagler County banking center is located at 1290 Palm Coast Parkway, NW, Palm Coast, Florida 32137. The Bank's Volusia County Banking Center is located at 2140 LPGA Blvd., Daytona Beach, FL 32117. The Bank serves the Northeast and East Central Florida area. The bank offers a full range of deposit and loan products tailored to meet the needs of consumers and businesses in the community with convenient access through 24-hour ATMs, internet and mobile banking. The bank is a state charted commercial bank, member FDIC.
Corporate information and e-banking are available at www.intracoastalbank.net. They can be reached at 386-447-1662 (tel:(386)%20447-1662), or Facebook athttps://www.facebook.com/intracoastalbank.
Source :
Intracoastal Bank

Business Info :
Intracoastal Bank
1290 NW Palm Coast Pkw, Palm Coast, FL 32137 1671 North Clyde Morris, Suite 120, Daytona Beach
Palm Coast, Florida - 32137 United States
Phone: 386-447-1662
Website:
http://www.IntracoastalBank.net