Jinou Trading LLC Announces their Eco-Friendly and Sustainable Product Line
Dubai promotional merchandise supplier provides high-quality products using eco-friendly and sustainable practices.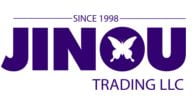 Press Release (ePRNews.com) - Sheikh Zayed Road, Dubai - Dec 04, 2019 - Dubai promotional merchandise and gift supplier, Jinou Trading is pleased to announce its eco-friendly and sustainable product line. The new range is not only great for the environment but also carry's the same great pricing, Jinou Trading has become renowned for. Quality is a top priority for Jinou Trading as always. With the inclusion of these products, customers know they will be getting products that are mindful of the environment while maintaining the same quality Jinou Trading has become renowned for since 1998.
The new eco-friendly and sustainable range has an array of products all of which are readily available. Whether your company is looking for great gifts for employees or they want to mass market their brand, Jinou Trading has the perfect product for any requirement. The new additional range has many of their already popular products which are held in stock, while crafted using high-quality, sustainable resources such as wheat, bamboo, PET, FSC, recycled waste, recycled paper, and recycled plasticbottles, as well as 100% natural materials, such as cotton and jute.
At Jinou Trading, their products are produced and manufactured by certified factories to ensure consistent, top-level quality. Items such as power boards, chargers, and speakers are manufactured from biodegradable and eco-friendly materials.
Being eco-friendly is a massive part of the company's beliefs. With the addition of their eco-friendly line, they further commit to being an industry leader of corporate gifts and promotional products while reducing their own carbon footprint. All products available from Jinou Trading including their eco-friendly and sustainable range can be found in their online catalogue's at https://www.jinoutrading.com.
For more than 20 years, Jinou Trading has been the leading supplier of promotional merchandise such as bags, mugs, customizable sticky notes, pens, and much more. They have over 10,000 stock products that include clothing, electronics such as speakers and USB storage devices, outdoor gifts like binoculars, items for the home, and countless others. From a simple plastic pen to a high-end VIP gift, we have something for all your requirements, so there is no need to go elsewhere. If it can be branded, we can supply it.
All the products have been specially selected with their clients in mind, producing the quality that all customers of Jinou Trading have come to expect. The new product range promises to be an exciting addition and journey into sustainability, with eco-friendly solutions customers will feel great about giving to others. There is no minimum order quantity, Jinou Trading can customize both small and large order requests.
For more information on Jinou Trading, visit https://www.jinoutrading.com. Please direct questions to Adil Siddiqi at 00 971 43 311191 or by email at sales@jinoutrading.com