JPR Media Group in Art PR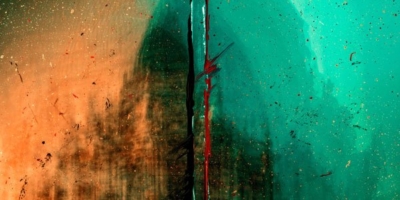 JPR Media Group has added Smith & Partner Art Advisory, E-Commerce Platform and Fine Arts Publishing House to their art PR client roster.
Smith & Partner is an established art investment company which advises novice and experienced art collectors alike; offering an accessible 360-degree bespoke service and knowledge for individuals interested in purchasing art at any level.
Smith & Partner is a member of The Fine Art Trade Guild which regulate and authenticate the art market. Smith & Partner have state-of-the-art facilities for art storage in Switzerland and the UK.
Their sister company is a wholesale fine arts supplier specialising in prints from Pablo Picasso, Andy Warhol, to Claude Monet for galleries all over the world. They connect artists with galleries, and they also foster talent by providing marketing strategies and video content for their emerging talent.
Smith & Partner has a current roster of approximately 15 artists and plans to expand with further gallery contracts and new openings in 2022.
In 2021, JPR Media Group worked with famous street-artist Mr Brainwash and Clarendon Fine Art to promote his new work, which was unveiled across Battersea Power Station, London in 2021.
Mr Brainwash, aka Thierry Guetta, is a famous graffiti artist who is known for combining street art and pop art. He was the focal protagonist in an Academy Award nominated film by Banksy called Exit Through the Gift Shop. Mr Brainwash has designed album covers for Madonna, Rick Ross and KYGO and has done partnerships with Coca Cola, Hublot and Marvel Comics creator Stan Lee. Mr Brainwash has many A-list collectors and has met Pope Francis in Rome.
To celebrate the new artwork, Mr Brainwash hosted a couple private preview events and showcased his work at the new Clarendon Fine Art Covent Garden. The PR strategy focused on securing interviews and features over a 3-day event schedule. JPR Media oversaw facilitating in-person interviews at the events with press attendees secured. Top coverage included a long feature interview which was aired on Sky TV and Sky News.
In Q3 2021, JPR Media Group promoted artist and photographer Jim Naughten's EREMOZOIC series which showcased beautiful photographic images of taxidermy animals against a digital art background. The bright colourful images were inspired by Jim Naughten's care and concern for the environment and animal extinction.
Jim Naughten is a British artist exploring historical subject matter using stereoscopy, photography and painting. His exhibitions have been at the Royal Academy in London, Museum of Photographic Arts in San Diego, Klompching Gallery in New York, AIPAD in New York, Barbara Frigerio Contemporary Art in Milan, Christie's Out of the Ordinary, Imperial War Museum in London and many more.
JPR Media focused on reaching out to journalists who were covering art as well as environmental topics. Key press coverage secured for Jim Naughten was a BBC TV live interview done through the BBC Singapore desk which subsequently aired on BBC TV UK three times. JPR Media secured multiple art publications as well as a full feature within The Independent newspaper online revealing all his artwork images in a gallery. In 2022, JPR Media Group is also awaiting publication of a 4+ page print feature in Wired UK Magazine and a full-page image featured in Harper's Magazine USA.
A top art PR agency, JPR Media Group has worked with global artists with a focus on publicity and press outreach. JPR Media Group has secured top art press, broadcast radio and broadcast TV coverage on BBC TV, BBC Radio, Sky TV, Sky News, Telegraph, Financial Times, Forbes, British GQ, GQ Italia, Wired, Harpers Magazine USA, Evening Standard, Evening Standard Londoner's Diary, AirMail – Vanity Fair, Gulf Today, The Art Newspaper, The Independent, ArtPlugged, FAD, Square Mile, Artlyst, Fair Observer, Creative Boom, Colossal, My Modern Met, Oxford Mail, and many others.
JPR Media has secured top art press within NFT, and technology focused articles within Telegraph Luxury, Bloomberg, CoinDesk, Coin Telegraph, Irish Tech News and within TV and radio spots on Sky TV Breakfast Show and BBC World Radio.