JPR Media Group in Restaurant PR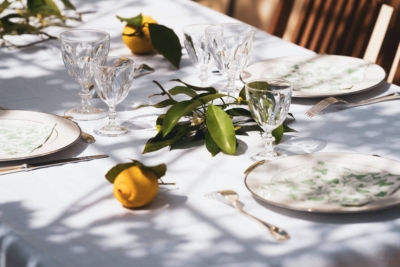 Press Release (ePRNews.com) - London - Jan 10, 2022 - In 2021, top restaurant PR agency JPR Media Group welcomed Oeno House, fine wine boutique at The Royal Exchange in the heart of the city of London, as part of their client roster.
Oeno House is the flagship wine retail space launched by award-winning luxury wine company OenoGroup. OenoGroup specialises in fine wine investment "OenoFuture" and sells wine to the hospitality industry "OenoTrade" which includes Michelin-star restaurants and private members clubs. OenoGroup has offices all over the world from London, New York, Madrid, Munich, Bordeaux and Tuscany. In 2022, OenoGroup plan to open further locations.
In 2021, notably OenoGroup sold a £173,000 30L Melchizedek of Boërl & Kroff champagne 1995. At the Hospices de Beaune, OenoGroup acquired the Pièce du Présidents barrel for a record-breaking 800,000 Euros through Sotheby's, with funds going to charity.
Oeno House offers an extensive list of approximately 4,000 bottles of wine as well as charcuterie and cheese platters. Oeno House is a luxury space where wine lovers can sample and purchase rare and iconic wines from all over the world. Secluded upstairs in the Grade II listed building is a private tasting room.
Run by an all-female team with experience working at The Connaught, Brown's Hotel and Harrods, OenoHouse is a wonderful setting for trying gorgeous wines from all over the globe.
During Q3 and Q4, Oeno House welcomed pop-ups from some of their favourite wine brands such as Penfold's, Liber Pater and Domaine de la Romanée Conti. During Winter 2021, Oeno House unveiled an outdoor winter terrace for the festive season.
JPR Media Group organised six consecutive press launches for Oeno House as well as numerous tastings for media, trade and private clients. Notable press coverage secured include Forbes USA, Evening Standard magazine online and print, Harper's Bazaar, Elle, City AM, Decanter, Yahoo News, The Drinks Business, Harper's Wine & Spirit Magazine, JancisRobinson.com, Square Mile, Hedge, Elite Traveler, Travel Magazine, BA Highlife, Tempus, Quintessentially Noted, City Wealth, Tempus, World of Fine Wine, SuperYachts, The Handbook, European Business Magazine, Cosmopolitan, and Country & Townhouse to name a few.
JPR Media Group has worked with numerous hospitality venues, Michelin-star chefs, and private members clubs in London, Portugal, Spain and Dubai. Within the Zuma Group, JPR Media Group worked with top restaurant PR client Meraki Restaurant & Bar in London.
Meraki is a top Greek restaurant led by Greece's top chef Athinagoras Kostakos with locations in London, Sardinia and Saudi Arabia. In London, Meraki Bar boasts three areas over two floors through a separate entrance: the ground floor bar, the hidden bar downstairs with secluded caves, and the alfresco outdoor terrace.
The marketing brief was to organise 4 consecutive launch events, outreach to restaurant press and lifestyle press, and create partnerships with fashion and beauty brands for creative events. Notable press obtained for Meraki include Esquire, Elle, Harper's Bazaar, Grazia, The Nudge, and Hello! Partnerships were formed for event activations with beauty brands such as Stella McCartney, Burberry, Calvin Klein, Oscar de la Renta and many more.
JPR Media Group worked with popular steakhouse STK Ibiza and organised press trips, hotel stays, and press reviews for British journalists. A unique partnership formed was with private jet membership service Surf Air. JPR Media Group organised several press trips and obtained press coverage for Surf Air, STK Ibiza and the various Ibiza hotels booked as part of a top restaurant PR package for media.
For established Portuguese chef Olivier da Costa, JPR Media also organised a top restaurant press trip to Lisbon and secured top press agency coverage for both chef Olivier da Costa and the 5-star Tivoli Hotel within Evening Standard, Esquire, Daily Mail, Travel Magazine, Hello Magazine and Manchester Evening News.