JPR Media Group in Tech PR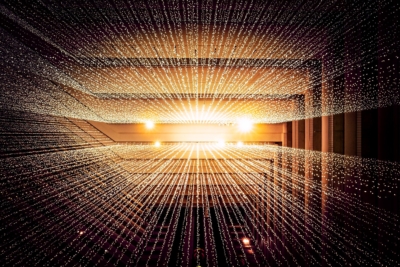 Press Release (ePRNews.com) - London, UK - Dec 28, 2021 - JPR Media Group has expanded its tech PR services, covering Bitcoin and Ethereum, Cryptocurrency, Apps, E-Commerce and Retail Technology, Fintech, NFT's, and Virtual Reality.
JPR Media Group is a top London PR agency that specialises in delivering media results through storytelling and pitching. In 2021, JPR Media's tech clients included an e-commerce shopping app, a Virtual Reality platform, NFT wine, NFT artwork, an insurance app, a project in the Decentraland metaverse, and platforms that accept bitcoin and cryptocurrency.
During the COVID-19 pandemic, there was a rise in online shopping and retail technology. Working with video commerce app OOOOO, JPR Media Group positioned it as one of the newest leading e-commerce tech companies within TV, Radio, Consumer Magazines and National Newspaper interviews and stories.
China's online video shopping market is already huge, and their e-commerce sales is booming through live hosts (or presenters who give real-time reviews of products such as beauty and fashion). Being a live host is an official occupation in China and there are schools in China that teach individuals how to be a presenter.
With ever-changing additions to the OOOOO platform such as Busking TV, Books TV, and Sneaker TV, JPR Media Group was responsible in finding the right journalists in each sector to write about each new aspect of the business. JPR Media Group produce creative pitches and strategies as each client grows.
Another client example is Gemba VR and The Leadership Network. Through exploratory demos of the VR platform via Oculus goggles, JPR Media gave journalists the VR experience out of the comfort of their home. The combination of virtual reality with educational and leadership training to blue chip companies give Gemba VR the edge over the competition. The most prominent articles in Forbes, TechFirst, Computer Weekly, and the Financial Times focused on the changing landscape of the workplace and how the future of careers and meetings will take place. Gemba VR's training is changing how future industries will work, learn and interact. Sustainability, limiting travel, and making work forces more efficient are key goals.
Technology in art has also seen big market growth. NFT's (or Non-Fungible Tokens), Bitcoin, Cryptocurrency, AR, and Decentraland have changed how artists market and sell their work. A big move in the art world happened in June 2021 when Sotheby's auction house opened its first ever virtual gallery with a New Bond Street auction house on Decentraland which is powered by the Ethereum blockchain. Sotheby's is one of the most established and respected auction houses in the world. With the move to the digital metaverse, it allowed emerging, established and blue-chip artists and galleries to see Decentraland as a new verified hub for art trade.
JPR Media Group has worked with artists who are buying virtual land on Decentraland, showcasing their art through AR, and creating limited edition NFT pieces. JPR Media Group has worked with artists interested in science, technology, biology, and climate change which is reflected in their work.
JPR Media Group worked with tech client Art&Co who created the world's largest online art auction for charities effected by COVID-19. Art&Co brought together emerging artists from all over the world as well as pieces from Pablo Picasso, Jeff Koons, Salvador Dali, and Andy Warhol. The art auction was hosted online with some live conversations surrounding art and the future of technology.
Through extensive research and tailored pitches, top tech PR agency JPR Media has obtained media coverage for their top tech clients on BBC TV, BBC Radio, Arise TV, Evening Standard, Telegraph, Telegraph Luxury, Financial Times, The Times, Bloomberg, Independent, Forbes, TechFirst, CoinDesk, Coin Telegraph, CryptoSlate, KR-Asia Oasis, Irish Tech News, GQ, and many others.