Kalyan Developers Offering Meticulously Detailed Apartments for Sale at Genuine Prices
With well over 10 lakh square feet of development under its belt, Kalyan Developers simply remains invincible in the real estate industry of Kerala.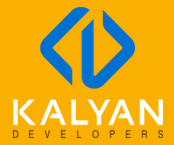 Press Release (ePRNews.com) - Kerala, India - Oct 29, 2018 - Coming from the house of Kalyan Jewellers Group, which is one of the leading jewellers in India as well as the Middle East with a turnover of 10,000 crore rupee, Kalyan Developers, as the name indicates, is a real estate developer. Based in the Thrissur City of Kerala, the company enjoys a formidable reputation in the industry with more than 10 lakh square feet of development to its credit. It is known to offer a wide range of luxury apartments, flats and villas in Trivandrum, Thrissur, Kochi and Kottayam respectively at highly competitive prices.
With the intent to put some light on the real estate development and housing solutions that Kalyan Developers offer, one of the senior executives working with it stated, "We have been one of the top builders in Kerala for a considerable time now. We have been a name synonymous with quality, reliability and trust, which has helped us build sound relationships with customers. We stick to the business ethics and ensure transparency – something our parent company, Kalyan Jewellers, has brought to the jewellery industry."
Kalyan Developers is all about perseverance, reliability, transparency, adherence to the highest standards of quality and industry best practices. Consequently, this builder with a difference is quite successful in championing the real estate industry, which was earlier marred by delays, distrust and disappointment. Further, extensive experience, unmatchable expertise, foresightedness and industry exposure have helped the company to make inroads into the real estate industry of Kerala. This is the reason why Kalyan Developers remains invincible and the first choice of people who want to buy apartments from a reliable real estate company.
When asked about the availability of apartments in Kochi, the senior executive further stated, "We offer a wide range of 2BHK and 3BHK luxury apartments for sale at highly competitive prices. There are a total 36 well-appointed 2 BHK and 3 BHK luxury apartment projects that are currently going on. These luxury apartments are visually appealing and designed keeping every single detail in mind. They meet the taste of even the most discerning modern-day urban customers. Hence, customers can buy these apartments with confidence."
Kalyan Developers also offers luxury homes and apartments for sale in Trivandrum. The entire range of apartments is reminiscent of a perfect blend of aesthetics and architecture. Its Centrum, a 10 storied tower in Pettah, Trivandrum, is a construction marvel and a sheer eye candy that impress anyone with its architectural marvel. In addition, for those who are looking for quality apartments for sale in Thrissur , Kalyan Developers offers luxury properties in the area.
About Kalyan Developers  
Kalyan Developers is one of the leading builders popular for offering well-designed and constructed apartments for sale at competitive prices in Kerala, India. Based in Thrissur, Kalyan Developers is a subsidiary of Kalyan Jewellers – a name that requires no introduction in India. Those who want to buy apartments, flats and villas in Trivandrum, Kochi, Thrissur and Kottayam respectively can count on Kalyan Developers. Therefore, those seeking apartments for sale in Kochi  should look no further than Kalyan Developers.
Source :
Kalyan Developers