Kalyan Developers Offering Luxury Apartments, Flats and Villas for Sale
Kalyan Developers is one of the leading and trusted builders in Kerala with over 10 lakh square feet of development under its belt.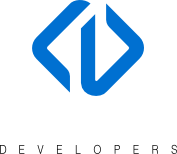 Press Release (ePRNews.com) - Thrissur - May 12, 2018 - Kalyan Developers comes from the house of Kalyan Jewellers Group – one of the leading jewellers in India and Mideast with a turnover of 10,000 crore rupee. Kalyan Developers remains the top builders in Kerala with over 10 lakh square feet of development to its credit. The company has a massive range of luxury apartments, flats and villas in Trivandrum, Thrissur, Kochi and Kottayam. Like Kalyan Jewellers, Kalyan Developers is a name synonymous with quality and reliability, which has helped it build trust among customers.
With the intent to shed some light on the real estate development and housing solutions that Kalyan Developers offer, one of the senior executives working with it stated, "We have made sincere efforts and have been quite successful in becoming synonymous with the word trust. We take forward the business ethics and transparency that Kalyan Jewellers has brought in the jewellery industry. Due to perseverance, dedication and genuine efforts, we have been successful in championing the real estate industry, which is marred by the delays, disappointments and distrust."
Kalyan Developers has made inroads into the real estate industry of Kerala. The company has established and, in fact, is ruling the real estate business in four cities of Kerala, including Thiruvananthapuram, Cochin, Thrissur and Kottayam. In addition, Kalyan Developers has an overseas branch in Dubai. Currently, the firm has 5 lakh square feet of area under development and various projects amounting to 10 lakh square feet of built-up area under its belt by the year 2017. Besides this, Kalyan Developers has been awarded top ratings by CRISIL, which is all about ascertaining the commitment to quality, robust engineering and on-time delivery.
When asked about the availability of premium apartments in Kottayam, the senior executive further stated, "Our Kalyan Sanctuare is all about luxury, indulgence, opulence and marvellous architecture. Developed on 82 cents of land on Kanjikuzhy Develokam road, Kottayam, Kalyan Sanctuare is designed by one of the leading architects. The structure blends luxury development, traditional and contemporary style in a unique manner. Be it 2 BHK or 3 BHK apartments, the layout is designed to accommodate the interiors with no compromise on open space whatsoever."
Another piece of sheer opulence and architecture marvel from the house of Kalyan Developers is Kalyan Marvella Apartments. These apartments exude elegance and provide a life of understated luxury. Nestled at a very convenient location and in the heart of Girinagar city, Kochi, Kalyan Marvella is strategically located at just 750 meters from the metro station, which makes it simply one of the best apartments for sale in Kochi. Also, those looking to buy flats in Thrissur can count on Kalyan Developers.
About Kalyan Developers
A sister concern of Kalyan Jewellers – one of the leading names in the jewellery marketplace – Kalyan Developers is one of the leading builders in Kerala with over 10 lakh square feet of development. The company offers a wide range of meticulously designed and painstakingly constructed flats, apartments and villas at four of the major cities of Kerala that include Trivandrum, Kochi, Thrissur, and Kottayam. Therefore, those looking to buy flats in Kottayam or any of the said areas can count on Kalyan Developers.
Contact Details:

Kalyan Developers
Near Canara Bank, Shree Krishna Building
West Palace Road, Thrissur 680022
Ph – 0487-2332555 / 2323733
Mob: 9946785555, 9946854555
Email: sales@kalyandevelopers.com
Website: https://www.kalyandevelopers.com/
Source :
Kalyan Developers