Kings Crispy Onions Launching the Freshest Stock of Fried Crispy Onions for Preparing Delicious Recipes
Kings Crispy Onions is supplying a variety of premium-quality fried onions that can bring the required crunch and delectable taste to any recipe like burgers and hotdogs.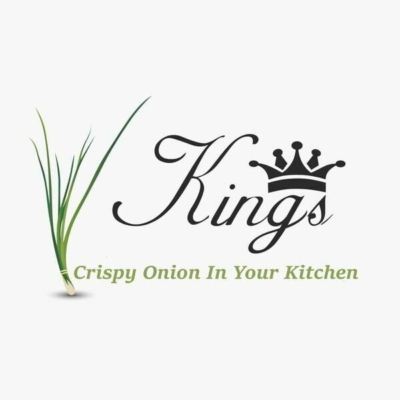 Press Release (ePRNews.com) - Gujarat, India - Nov 01, 2020 - Kings Crispy Onions offers fresh healthy food in different crispy flavours. From fried onions to dehydrated onions and several types of dry powders, the customers can get them all on the retailer's online grocery store. These cost-effective yet premium products can truly delight customers that are not happy with the quality of French-fried onions they may be purchasing at a high price from a local grocery store. At its customers' doorstep, Kings Crispy Onions delivers the freshest range of crunchy fried onions to enhance the flavour of their favourite recipes.
While speaking at an industry event, the spokesperson of Kings Crispy Onions revealed, "Our newly launched French-fried onions and fried onion flakes are prepared from select varieties of onions. Our experts ensure that these onions are washed, peeled, sliced and fried in the best-quality vegetable oil to satisfy everyone's taste buds. Our fried onions are ideal for use as toppings on sandwiches and hotdogs. People can also use them to garnish dishes, such as biryani, Haleem and pulao."
When its customers need to get best fried onion for burger, Kings Crispy Onions supplies to them the crispiest fried onions that have a long lifespan and that require limited storage space. The grocery store also carries onion powder, which is a viable alternative to the onion and can be sprinkled on different types of food to enhance their flavour. These products get prepared in compliance with FSSAI food laws. They are free from preservatives and additives. Kings Crispy Onions assures of the freshness of products that use the ingredients that are harvested daily.
The spokesperson further stated, "All our products are 100% pure, healthy, and hygienic. We offer fried onions in many flavour types, including Kings Crispy Fried Onion, Kings Birista Fried Onion, and Kings Golden Fried Onion. Our online buyers can also choose to go for Kings Red Onion Flakes, which enhance the taste and add crunch to any snacks they make. While people can top hamburgers with our red onion flakes, they can also use these flakes in other food items like salads, baked or roasted potatoes, rice meals, soups, and rolls."
Kings Crispy Onions offers Birista fried onions that are ready for use in preparing gravies and for garnishing. These fried onions have a golden-brown colour, are suitable for use in korma, pulao or biriyani. On the other hand, the golden fried onions available at the grocery store are ideal for use in South Indian and Chinese dishes. These onions can be stored at room temperature. With the use of fried onions, one can make cooking a less time-consuming job.
About Kings Crispy Onions:
Kings Crispy Onions, operating since the year 2006, is a fresh food store that provides grocery items, especially dehydrated and fried onions of many kinds. The grocery store also offers dry powders for those customers who want to purchase ginger powder or buy garlic powder online. These dry powders are good for use as spices and masalas for many gravies, curries, marinades, and stews. The grocery store has many quality certifications like BRC AA, KOSHER, and HALAL.
Contact Information:
Kings Crispy Onions
180, Amin House, Aambavadi,
Mahuva, Gujarat 364290, India
Phone: 080 6834 3885 / 7211199833
Email: kingsfoodmhv@gmail.com
Website: https://www.kings-crispy-onions.in/
Source :
Kings Crispy Onions