Kings Crispy Onions Offering Kings Ginger and Onion Powder Combo Pack at Great Savings
Kings Crispy Onions, a highly rated online marketplace for availing fried onion, dehydrated onion and dry powders, is offering Ginger and Onion Powder Combo Pack at great savings.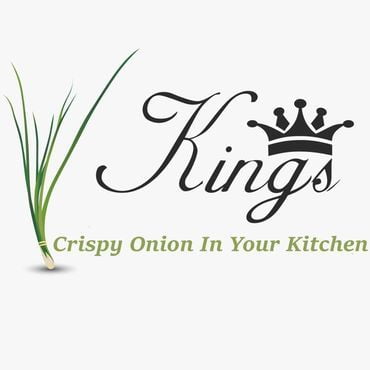 Press Release (ePRNews.com) - Gujarat, India - Oct 12, 2020 - Since the year 2006, Kings Crispy Onions has been the leader in fried onion production and marketing, thanks to a strong focus on quality, innovation and customer satisfaction. The company offers an extensive product portfolio through a high calibre online marketplace built on the latest e-commerce technologies. Over the years, Kings Crispy Onions has put together a state-of-the-art facility, the biggest in production capacity with automatic line and proper hygiene conditions. The facility has certifications from BRC AA, FSSAI, KOSHER, and HALAL, testifying the company's commitment to conform to the global standards in food safety and product quality.
The spokesperson at Kings Crispy Onions recently stated, "Kings Crispy Onions is synonymous with the best packaged onions that money can buy. We offer the fried onion, dehydrated onion and dry powders to transform ordinary dishes into culinary delights. We are consistently adding new products to an already vast product selection to cater to all requirements and tastes. For us, quality isn't an act but a habit. We maintain the habit right through the value chain, from raw material sourcing to production, packaging and delivery. Our prices are realistic, meaning our customers can buy crispy fried onions online and other stuff at great savings."
Kings Crispy Onions ships India-wide through some of the best courier services for quick and safe doorstep deliveries. The order processing is also efficient and rapid with the order being processed within 2 to 3 working days of placement of order. The order usually takes 5 to 7 days to complete, depending on the delivery location. All products are kept ex-stock to speed up the delivery schedules. Kings Crispy Onions has modern in-house cool warehouses to keep the products fresh for longer and ensure a consistent quality deliverance system. Customized packaging and private label options are readily available for wholesale purchases.
On Kings Ginger and Onion Powder Combo, the spokesperson further stated, "Kings Ginger and Onion Powder Combo is perfect for most Indian recipes. Our onion powder is nothing but an onion in powdered form, and hence, an ideal substitute for fresh onion. It also can be sprinkled on certain dishes to render it an additional flavour and strong aroma. On the other hand, dried ginger powder is a spice and permanent fixture for several gravies, curries, marinades, stews etc. People also buy garlic powder online for use in tea, along with other ingredients, such as cardamom, cinnamon, fennel, and cloves for better taste, aroma, and health benefits."
Kings dried ginger can be an ideal ingredient for flavoured gingerbread and special preparations for expecting women and nursing mothers. The powders are convenient to use, eliminating the need for peeling or cutting. They reduce cooking time and acquire less storage space. They are safe as well, in line with the European standard. Kings Ginger and Onion Powder combo is cost-effective. The 200-gram bottles each of dried ginger and dried onion cost just INR 241.
About Kings Crispy Onions:
Kings Crispy Onions is an online marketplace for availing crispy fried onion, dehydrated onion and dry powders. The products are rich in flavour and aroma, convenient and safe to use, and backed by friendly prices and fine-tuned services. Lately, Kings Crispy Onions has emerged as the one-stop resource for Indians wanting to find fried onions grocery store.
Contact Information:
Kings Crispy Onions
180, Amin House, Aambavadi,
Mahuva, Gujarat 364290, India
Phone: 080 6834 3885/ 7211199833
Email: kingsfoodmhv@gmail.com
Website: https://www.kings-crispy-onions.in/
Source :
Kings Crispy Onions