Lanner Partners with Versa Networks to Enhance SD-WAN and vCPE Solutions at Customer Site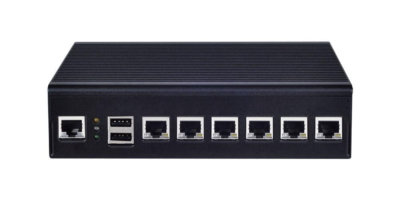 Press Release (ePRNews.com) - NEW TAIPEI CITY, Taiwan - Oct 05, 2016 - Lanner Electronics, a global leading manufacturer of network appliances, and Versa Network, an innovative vendor in the SD-WAN and SD-Security market, have created and integrated solution that merges Versa SD-WAN software with Lanner's vCPE platforms.
Legacy WAN infrastructure requires private lines and proprietary single-function hardware to deploy. When more branches are established, the complexity of network management increases as well as the hardware investment and total cost of ownership.
Lanner and Versa Networks have tested and validated an integrated solution that combines Lanner's compact virtual CPE equipment and Versa Networks' highly-flexible NFV-based SD-WAN and SD-Security software. The joint solution enables service providers to centrally and cost-effectively manage a truly NFV-based and software-defined WAN at their network customers' sites, instead of the traditional investment in proprietary hardware and hands-on management. The integration of Versa's NFV-based architecture and Lanner's hardware vCPE platform delivers flexibility and cost advantages for creating agile and profitable managed services.
Lanner's FW-7525 functions as the vCPE device in conjunction with Versa's FlexVNF software.FW-7525 is built on open x86 architecture in a compact fan-less desktop form factor. The desktop platform is powered by a dual or quad-core Intel® Atom™ C2000 Series processor, enabling network function virtualization at optimal power efficiency. FW-7525 comes with up to 6 Ethernet ports to connect with other networking devices at the customer site. Internally, the platform integrates an Intel QuickAssist crypto hardware accelerator to boost security inspection capability and secure network traffic.
By integrating the flexibility of Versa's NFV- and software-based approach to SD-WAN with Lanner's versatile vCPE, the joint offering delivers an optimal solution for building profitable SD-WAN managed services and large enterprise WANs.
FW-7525
Fanless Desktop x86 Network Platform for vCPE, SD-WAN and Network Edge
– Intel® Atom™ processor C2358(dual-core), C2518(quad-core) or C2558(quad-core) (Codenamed "Rangeley")
– Fanless design
– 4 or 6 x GbE RJ-45 LAN ports
– Built-in Intel QuickAssist crypto acceleration
– Intel AES-NI new instructions
– Support up to 8GB DDR3 memory
– Intel i210AT LAN controller
– Support 1 pair Gen.2 LAN Bypass (FW-7525A/C/D)
– Optional rack mounting kit support
If you want to know more about this product, please visit our website: http://www.lannerinc.com/products/x86-network-appliances/…
About Lanner Electronics Inc.
Lanner Electronics Inc. (TAIEX 6245) is a world-leading hardware provider in design, engineering, and manufacturing services for advanced network appliances and rugged industrial computers.
With 30-year experiences, Lanner provides reliable and cost-effective computing platforms with high quality and performance. Today, Lanner has a large and dynamic manpower of over 800 well-experienced employees worldwide with the headquarters in Taipei, Taiwan and subsidiaries in the US, Canada, and China.
Source :
Lanner Electronics Inc.