Las Vegas Youth selected for USA Latin American Baseball Classic, Santo Domingo, Dominican Republic
Local Las Vegas youth, Christian Moser has been selected to participate in an international program produced by Big League Edge.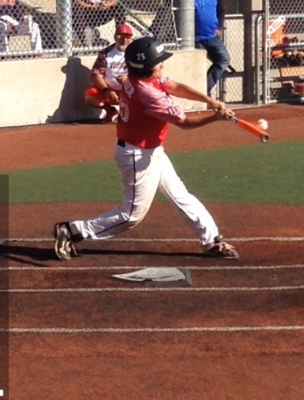 Press Release (ePRNews.com) - LAS VEGAS - Aug 04, 2017 - In January 2017 Christian, Age 11 at the time of tryouts was invited to the Las Vegas, NV tryouts for the USA- LABC team hosted by Big League Edge and was ultimately awarded a spot on the roster as a member of the 12U team. Christian is a utility player who primarily plays 3rd base and catcher is his secondary position. Christian loves the game and has been passionate about playing since the age of 4. He works hard to improve his game with hopes of becoming a major league player. Locally he plays regularly with the Pumas, which is the Las Vegas Chapter of the California Baseball Academy (CBA). In the off season, he trains at the Dug Out, Las Vegas, NV and in his own backyard which is equipped with a pitching mound and several types of batting apparatus.
The annual baseball classic is coached by former MLB stars, current college coaches along with nationally acclaimed baseball coaches and is currently underway through August 7th in Santo Domingo, Dominican Republic. During the classic the young players will learn valuable skills and strengthen their commitment to the sport.
Competing in this will be a once in a lifetime opportunity that allows Christian the opportunity to represent the U.S.A. and the City of Las Vegas while competing in the international tournament and experience the culture of Santo Domingo, Dominican Republic.
Giving is a big part of the humanitarian and cultural aspect of the Latin American Baseball Classic experience. In conjunction with their corporate partners, players will be taking down bats, baseballs, equipment, donated clothing, school supplies and trinkets to give to the Latin players whom desperately need such items.
Traveling as a family has proven to be a monumental investment for the Moser Family. To offset these expenses, they have set up a GoFundMe page. Donations will be used to cover the cost of shipped items being donated, airfare, travel fees and lodging for Christian and his family. Christian's USA-LABC '17 Fundraiser Page: https://www.gofundme.com/christians-usalabc-17-fundraiser
About the USA Latin American Baseball Classic: Held in Santo Domingo, Dominican Republic for the past 34+ years, the LABC World Games is the largest international baseball event of the year. Since 2007, Big League Edge has held the only United States bid into the LABC – forming national teams from 35+ tryout events held across the States. Annually attracting over 5000 athletes nationwide, the LABC is THE premiere baseball opportunity of a lifetime.
Source :
Charles Moser

Business Info :
New Media Vegas, LLC
Las Vegas, Nevada United States
Phone: 702-517-0184