Lawsuit Highlights Importance of Proper Background Screening
Burger Chain Allegedly Violated FCRA Background Check Provisions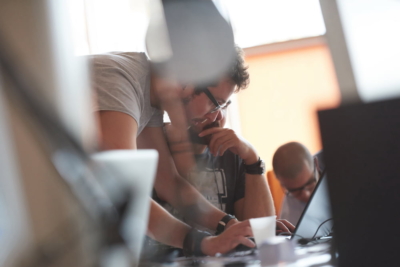 Press Release (ePRNews.com) - SACRAMENTO, Calif. - Jul 13, 2017 - A former employee is suing the popular restaurant chain Five Guys Burgers and Fries, alleging that the company conducted background checks on potential, current and former employees without providing clear disclosure as required under Fair Credit Reporting Act (FCRA) and state of California law. This lawsuit follows the February filing of similar legal action in Florida against the United Parcel Service, and suggests that companies are facing increasing scrutiny—and potential liability—over how they utilize background screening in their hiring decisions.
Plaintiffs in both lawsuits are seeking class action status and coverage of all former, current and prospective employees over the past five years. The burger chain lawsuit—Jeremy R. Lusk v. Five Guys Enterprises LLC—seeks unpaid wages, actual and liquidated damages, restitution, declaratory relief, pre-judgement interest, statutory and civil penalties, as well as fees and costs. This lawsuit also charged the company with a number of wage and hour violations. The UPS lawsuit—John Riley et al. v. United Parcel Service of America Inc.—seeks statutory damages of up to $1,000 for each violation, as well as punitive damages and attorneys' fees and costs.
Both cases will likely hinge on the respective plaintiffs' ability to conclusively argue that the companies failed to properly disclose background information as a matter of standard practice rather than by one-time accident. In turn, the respective companies' defenses will likely depend upon written documentation and/or other proof that they follow the strict FCRA protocols involved with how they handle and process background checks. In particular, the companies will need to show that they provide affected persons with copies of the background check information "prior to taking adverse action," along with a copy of the Federal Trade Commission's "Summary of Your Rights Under the Fair Credit Reporting Act" pamphlet.
These cases illustrate how it is imperative that companies utilize background check companies that have extensive experience complying with the FCRA and other federal and state laws dealing with labor and employment-related decision making.
Inforex has extensive experience conducting employment-related background checks, and maintains strict adherence to all federal regulations during the background check process. We work closely with companies to ensure their ongoing compliance during the hiring process, and that all stages of the background check are properly documented. To learn more about the importance of maintaining and documenting compliance with FCRA and other federal employment-related laws, please refer to our informative blog article, Inforex Takes the Guesswork out of Background Check Regulatory Requirements. To learn more about how we can help your company hire the best employees while maintaining regulatory compliance, please contact our office today at 888-530-8828 for a free background screening consultation or visit our website at inforexbackgroundchecks.com.
Source :
Inforex Background Checks