Lineus Medical Adds Doellman and Stuckert to Technical Advisory Board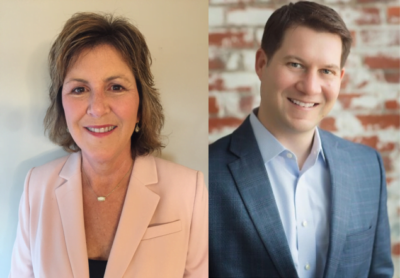 Press Release (ePRNews.com) - FAYETTEVILLE, Ark. - Sep 12, 2017 - Lineus Medical, the developer of SafeBreak™ Vascular, added two distinguished members to its Technical Advisory Board on August 1, 2017. Darcy Doellman and Matt Stuckert, two vascular access industry veterans, will serve as advisors on both clinical use and the medical education of vascular access devices, as well as provide strategic input on clinical studies, and sales and marketing issues.
Darcy Doellman is a pediatric vascular access specialist in Cincinnati, OH. She is past president of the Association for Vascular Access, the leading organization for vascular access professionals, and coauthored the 2016 Infusion Nurses Society Infusion Standards. She has a Master's Degree in Nursing and is a subject matter expert in both vascular access and clinical education. Doellman has attained her CRNI and VA-BC. She is currently Director at Large for the AVA Board Development Committee. Doellman said, "I believe the SafeBreak Vascular technology is going to be a game changer for patients and nurses, and I'm excited to be involved in bringing it to market."
Matt Stuckert is Vice President of Sales for Magnolia Medical, a company in the vascular access space. He has spent most of his time leading sales organizations at companies such as Enturia, Cardinal Health, CareFusion and Beckton Dickinson. Stuckert is a sales and marketing expert for vascular access and provides guidance on product launch and sales force issues such as organization, leadership and team management. Stuckert commented, "SafeBreak Vascular is going to save hospitals money, free up nursing time to perform value added activities, and most importantly prevent many, many, patients from facing the prospect of a restick in order to establish a new IV line. I'm excited to be a part of the Lineus Medical team and to serve on the Technical Advisory Board."
Spencer Jones, Founder and CEO of Lineus Medical, said, "As we look to launch SafeBreak Vascular, we are constantly assessing where we need assistance. Darcy leads a team of vascular access specialists at one of the US' top children's hospitals. Matt has worked at other vascular access companies and knows the marketing and sales of these types of devices inside and out. We are very happy to have these talented individuals contributing to our strategies and making Lineus Medical a better company."
SafeBreak Vascular fits into a patient's IV line and when an excessive amount of force is placed across the device, it is designed to separate into two pieces. SafeBreak Vascular has valves in both ends of the separated device that stop the flow of fluid from the patient and the IV pump. The IV pump alarms, letting medical personnel know that the line is separated and the situation should be addressed. Clinical studies show that on average IV lines fail 46% of the time before they have reached the end of their intended use. Peripheral IVs are completely dislodged 10.8% of the time. With over 230 million peripheral IVs placed annually in the United States, the issue of maintaining IV function is of paramount importance. Peripheral IV dislodgement alone costs the US healthcare system over $1B annually.
ABOUT LINEUS MEDICAL
Lineus Medical is the developer of a unique, patented, break-away technology that works with all types of medical tubing. Dislodgement of feeding tubes, IV lines, urinary catheters and any other types of medical tubing is prevented by the device breaking into two pieces and protecting the patient's catheter insertion site. The company's first product, SafeBreak Vascular fits into any standard IV tubing and is designed to prevent IV dislodgements, which occur millions of times a year in the United States. SafeBreak Vascular is not yet 510(k) cleared and not yet for sale. More information about Lineus Medical can be found on the company website: www.lineusmed.com.
Source :
Lineus Medical

Business Info :
Lineus Medical
179 N. Church Ave., Suite 202
Fayetteville, Arkansas - 72701 United States
Phone: 1-844-546-3728
Website:
http://www.lineusmed.com