Odyssey Pursuit's Tim Burkhart named Cincinnati Chapter Chair of the Ohio Recruiters Association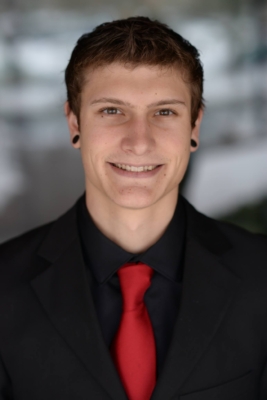 Press Release (ePRNews.com) - CINCINNATI - Jul 25, 2017 - Odyssey Pursuit Enterprises (OPE), a premier recruiting and executive search firm specializing in the IT and Advanced Technology markets, announces that their Chief Operating Officer, Tim Burkhart, has been named the Cincinnati Chapter Chair of the Ohio Recruiters Association (ORA). With over 300 members, ORA provides invaluable tools to recruiters, such as access to the recruiting industry's top trainers, speakers, technology and networking opportunities.
"I am honored to Chair the Cincinnati Chapter of ORA," stated Burkhart, "I appreciate the education and networking opportunities ORA provides, and I look forward to helping them serve their growing membership."
Odyssey Pursuit knows about growth. Founded just two years ago, Tim and the Odyssey team have quickly earned a reputation in the Cincinnati recruiting industry as tireless networkers with a knack for finding top Network Engineering candidates, and talented developers of Cloud and Mobile Applications. "Technical recruiting is a fast-paced market these days," states Burkhart, "Our clients appreciate our deep understanding of the technology for which they need experienced resources, as well as the network of top talent that we have built. We get to know our candidates personally, and that goes a long way in finding skilled IT resources (http://www.odysseypursuit.com/candidates), not bad candidates with good resumes."
"We are excited to have Tim join our board," stated Anjela Mangrum, President of ORA. "Tim brings a fresh perspective to the Cincinnati ORA community regarding IT and Network recruitment. We look forward to his participation in the leadership team." ORA will be featuring renowned recruitment trainer and speaker Jon Bartos at their next Cincinnati Chapter meeting. Businesses interested in joining ORA are invited to attend the meeting taking place Tuesday, August 29, 2017 at 11:30am EDT. More info can be found at: http://ohiorecruiters.org/calendar/#!event/2017/8/29/cinc…
To learn more about OPE's executive search services, or for candidates ready to join the odyssey, visit: www.odysseypursuit.com
###
About Odyssey Pursuit Enterprises
Odyssey Pursuit Enterprises (OPE) is a premier recruiting and executive search firm based in Cincinnati, Ohio. OPE specializes in IT and Advanced Technology markets. OPE has a robust network of candidates for Networking Engineering, Audio Visual, Cyber Security, Cloud Development, and Mobile Application Development. OPE provides custom-fit experiences for clients and candidates.
About the Ohio Recruiters Association
Founded in 1997, the Ohio Recruiters Association (ORA) is a registered non-profit association with the State of Ohio. The ORA currently has over 300 members representing 90 search firms throughout Ohio and bordering markets. Led by a Board and Executive Director, ORA is committed to advancing the recruiting profession by providing educational opportunities, best practices and networking opportunities for their growing membership. www.ohiorecruiters.org
Source :
Odyssey Pursuit Enterprises LLC