Toft Group Executive Search Announces Leadership Team Expansion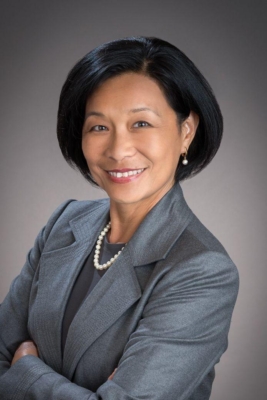 Press Release (ePRNews.com) - SAN FRANCISCO - Feb 15, 2017 - Toft Group Executive Search, a global life sciences and healthcare executive recruiting firm, today announced that Lucy Lu has joined the leadership team. As Senior Vice President, Lucy will support Toft Group's entrepreneurial, rapidly growing clients in northern California.
"We are thrilled to have Lucy Lu as the newest member of our experienced team based in San Francisco. She brings 25+ years of biotech industry experience to the role, having personally served in executive level roles for growing companies including Roche Diagnostics, Crescendo Biosciences, and Genentech," commented Robin Toft, President & CEO of Toft Group. "Lucy is incredibly skilled at building life science executive teams, and she represents an important addition to better serve our valued customers seeking top tier talent for their growth stage companies."
Before joining Toft Group, Lucy was the Chief Commercial Officer for iNDx Lifecare Inc., a point-of-care diagnostic startup, and SVP of Corporate and Business Development at Crescendo Bioscience Inc. She previously served as the Head of the U.S. Chief Technology Office for Roche Diagnostics, based in California and Basel, Switzerland. Additionally, Lucy held various life sciences marketing and product development positions at Roche Applied Sciences and PE Applied Biosystems (now Thermo Fisher Scientific). In her early career, she devoted 10 years to drug R&D at Genentech and Bristol-Myers Squibb.
Lucy is currently a board member of Life Science Angels (LSA). She is also the chairperson of its member education program to provide LSA members with deep angel investment knowledge to build their successful investment portfolios.
About Toft Group Executive Search
Toft Group Executive Search is "Changing the Future of Medicine, One Relationship at a Time" and we take pride in the fact that our work helps our clients accelerate getting novel products to market. Named a Top 150 Fastest Growing Private Company (http://www.thetoftgroup.com/news-and-events/press/toft-gr…) and a Top 50 Executive Search Firm in Life Sciences, we are a global retained executive search firm that is 100% dedicated to life sciences & healthcare industries. Our customers include biotech, pharmaceutical, medical device, digital health, and diagnostic companies. With offices in San Francisco, San Diego and Boston, we assist a wide range of local, national and international companies – from venture backed start-ups to Fortune 500 corporations. For more information, visit www.thetoftgroup.com.
Source :
Toft Group Executive Search