Liz McCarron Team seminar "preparing your home for sale" draws good crowd at James Library, Norwell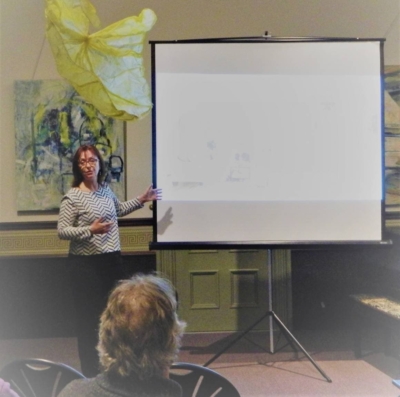 Press Release (ePRNews.com) - NORWELL, Mass. - Mar 24, 2017 - The Liz McCarron Team recently offered a free seminar, "Preparing Your Home for Sale" at the James Library, 24 West Street, Norwell.
The free seminar was well attended and covered the process of preparing a home for sale, listing process, staging, mortgage options, selling your home and the advantages of working with a team. Topics included: (1) Local real estate market (2) Important factors to consider; (3) Getting the most value out of your home; staging (4) economic outlook and lending options; (5) Importance of working with a professional real estate team.
"Our presenters did a great job of educating the attendees and answering their questions," said Liz McCarron. She added, "There is a great deal to understand about the process and the seminar focused on when is the right time to enter the real estate market. We will definitely continue to host these seminars in the community."
Speakers included will be a Staging Expert, Linda Shepherd of Buyers Desire Home Staging
William Raveis Norwell Office Sales Manager Chris Head, David Barcomb Principal of Barcomb Group, Managing Director Global Asset Management Merrill Lynch
About The Liz McCarron Team/William Raveis Real Estate
The Liz McCarron Team brings over 25 years of residential and land real estate expertise to every client relationship, both selling and purchasing. The team prides itself on distinctive service and exceptional results. Over the years Liz McCarron has established a network of professionals to work with seller or buyer to maximize the dollars involved in each transaction. Whether preparing a home for sale or making it your own after the purchase, the Liz McCarron Team' extended team members include a range of professionals including attorneys, mortgage brokers, architects, yard cleanup, home decorators, and more. Throughout the South Shore and beyond, the Liz McCarron Team works with clients to map out a timeline on a sale or purchase, structure a plan to meet the client's objective, and walk customers through the process of preparing their home for sale, marketing objectives, negotiating the offer, finalizing the purchase and sales agreement, preparing for the closing and finally the move. The business is a member of the Massachusetts Association of Realtors (MAR), Multiple Listings Services (MLSPIN), and Plymouth & South Shore Board of Realtors (PASS). Liz McCarron holds several designations including Certified Negotiation Specialist, Residential Real Estate Consultant, Relocation Specialist, Luxury Properties Specialist, Certified Homeownership Professional,
Certified Buyers Representative and Accredited Buyers Representative. Offices are located at 515 Washington Street, Norwell, MA. For more information, please call 781-659-6650 or reach Liz McCarron directly via cell phone at 617-347-4140. Website is http://LizMcCarronTeam.raveis.com. Follow the company on Facebook, https://www.facebook.com/LizMcCarronRealEstate, and Twitter,https://twitter.com/LMcCarronRE
Source :
Liz McCarron Team