Local Businesses Fundraise for Teen in Need of Heart-Transplant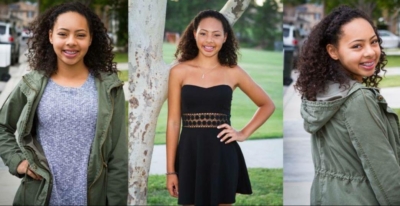 Press Release (ePRNews.com) - YORBA LINDA, Calif. - Mar 03, 2017 - A month ago, Kim Vinson, owner of Kimmie's Coffee Cup in Placentia was at her gym, Yorba Linda Fitness, going about a regular workout with her trainer, Arlene Imperial, when she just couldn't focus anymore.
Arlene demanded what was wrong. It was then that Kim, a patient living with congenital heart disease for the past 53 years, told Arlene there was a story she just couldn't stop following:
That's the story of Lexi Anderson, a sophomore at Chino Hills High School, who went from being a vibrant cheerleader to becoming severely ill within a matter of months. In early February, her heart failed and she was rushed into surgery. She spent her sweet 16th birthday in a hospital bed and is now on a heart donor's list, battling for her life at Loma Linda Hospital.
It turned out that Arlene knew the family personally. Lexi's mother, Irene Anderson, a choir and art director at Calvary Chapel, The Way in Yorba Linda is also an instructor at Yorba Linda Fitness. Lexi's father, Todd, is an executive pastor and music minister at the same church. Arlene also knew Lexi and her sisters, Zoey and Kaela, all three loved to dance and do cheer.
Kim felt an instant connection. "Even though I didn't know Lexi, and I have never met her family, I felt a certain closeness to her and I just had to do something for her family," she says.
Kim was just 15 days into her own life when she went into heart failure. She went into emergency surgery to restart her newborn heart, and doctors realized she had congenital heart disease. She has had five open heart surgeries throughout her life.
1964 was not the best of times to be born with this kind of illness, Kim says, but God had other plans for her. "I live with a gratitude and thankfulness that God definitely has a hand on my life and in my life," she says.
As Kim and Arlene continued to talk, they decided to come together to do something for the family and their growing medical expenses. On Saturday, March 4th, Kimmie's Coffee Cup, located at 2099 E. Orangethrope in Placentia, will donate 50% of all proceeds from 6am-9am to the Anderson family. Yorba Linda Fitness and Better Body Boot Camp will co-host the event and have a box available for anyone who would like to drop of a donation the rest of the day.
Kim recalls how terrifying it was to go through all the treatments as a child. "My mom always told me about those people who dropped off blankets and meals, and gave their prayers and encouragement," she says. "Doing something for the Anderson family is my way of giving back and saying thank you."
A GoFundMe page is also set up for the Anderson family. If you would like to donate to Lexi's page, visit: gofundme.com/lexianderson.
Source :
Yorba Linda Fitness