Makeshift is Renowned for Rolling out a Wide Range of Trendy yet Functional Office Furniture in Singapore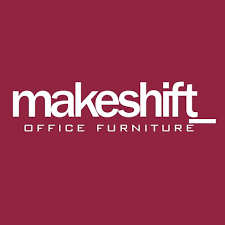 Press Release (ePRNews.com) - Singapore - Jul 07, 2020 - Makeshift is a name that many businesses and offices trust for availing unmatched workplace solutions in Singapore. The company specializes in providing fully customized solutions, which perfectly match client expectations, requirements and budget altogether. They include office renovation, office furniture/installation, reconfiguration, repair and change, office space planning and dismantle/ reinstallation/ disposable. Every workplace solution provided by Makeshift helps clients transform even the most unappealing and boring office spaces into vibrant and inviting ones. Makeshift not only creates new office spaces but works on old office spaces also for making them just like new ones.
While answering a query, Makeshift's spokesperson during an interview stated, "There were times when businesses and organizations only used to focus on all the other aspects of business development but office space design and appeal was not addressed. However, times now have changed drastically. Nicely planned and designed office spaces play an integral role in enhancing business prospects. Clients visiting such office spaces are impressed and they tend to form a positive opinion about the office or business. Likewise, a well organized and appealing workspace leaves a positive impact on employees. They feel motivated enough to maintain high productivity at all times. This is the reason why Makeshift strives to provide unmatched workplace solutions to offices and businesses in Singapore."
Makeshift has emerged as a go-to choice for those who want to buy office furniture in Singapore, as the company is popular for supplying a wide range of contemporary office furniture. All the furniture pieces in the range exude high quality and style and are meant to create a perfect balance of aesthetics and functionality. Makeshift's office furniture range includes ergonomically designed office desks, filing cabinets, sofas, workstations, office table, chairs, coffee tables, and pedestal and office accessories.
The spokesperson added, "Our office furniture range can be perfect for those who want to order ergonomic chair in Singapore that is comfortable and functional. Office chairs in our collection can change the way people work and feel at workplaces. Despite sitting on them while working the whole day, employees don't feel any sort of discomfort. As these office chairs look so modern and appealing, they can create a perfect seating in any modern office design."
Makeshift also rolls out a stunning collection of plush office sofas, which can make guests feel comfortable and invited in the office. Available in vivid upholsteries and elegant colours, these sofas can make even the ordinary offices look like chic workplaces. As the requirements of office sofas differ according to the availability of spaces and its overall décor, Makeshift accepts orders for fully customized office sofas.
About Makeshift:
Makeshift is a leading provider of high-quality, reliable and cost-effective workplace solutions in Singapore. To find out more about the company, its workplace solutions, to book a service or get quotes from office movers in Singapore, people can either refer to the company's website or talk to company executives over phone or email.