OfficeReno Providing Top-Notch Office Partitions in Singapore
OfficeReno, one of the leading commercial renovation and interior design companies in Singapore, is providing top-notch office partitions with fine customer service.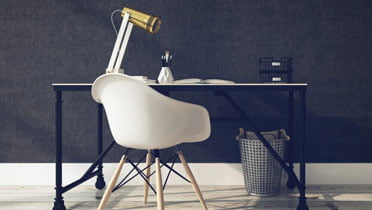 Press Release (ePRNews.com) - Singapore - Oct 29, 2019 - 15 years on, OfficeReno has been creating working spaces where aesthetics meet functionality. Based in East Street, Singapore, OfficeReno delivers tailored commercial renovation and interior design solutions through the right mix of talent and technology. The focus is on providing the right design, good workmanship and dedicated customer support to any project, big or small, complex or simple.  The company is organized and dedicated in a deadline-driven scenario, ensuring the fast output of the project. Non-obligation site visits are conducted at the start to know more about clients' expectations and detailed quotes provided upfront.
The spokesperson at OfficeReno recently stated, "OfficeReno is a full-service commercial renovation company known for professional excellence and customer-centricity. We are proficient in Renovation, Interior Design, Reinstatement, Space Planning, Glass Wall Partition, Drywall Partition, Refurbishment, Furniture Reconfiguration, Furniture Dismantling and Relocation. As we do all the spadework, the client can focus more on their business lines. Our services are quick, efficient, reliable and tailored to the client's unique requirements, décor and work culture. We deploy a dedicated project manager to speed up the project and keep up with the established industry standards in safety, performance and customer service."
Besides services, OfficeReno also provides office furniture, including system furniture, filing cabinet, office sofa, coffee table, office chairs to tempered glass wall, tempered glass swing door, frameless glass partitions and fully framed glass partitions. The company offers complete buying assistance, should the vast inventory spoil the buyer for choice. The entire selection is ergonomically designed to cater to the employee comfort, facilitate workflow and boost productivity. On the client's behest, every furniture piece is customizable to suit any interior design. More importantly, OfficeReno maintains competitive pricing across the entire range and backs it with proper warranties for cost-effective and risk-free buying.
On Office Partitions, the spokesperson further stated, "A modern interior design accentuated by stunning office partitions is perfect for showcasing a brand's corporate image. The partition not only ensures proper space allocation but also brings privacy to workers, and elevates the appeal of modern working spaces. At OfficeReno, office partitions are our speciality since day one. We provide spectacular glass partitions with textured designs and colours, in all shapes, sizes and material options to suit all décors and tastes. Thanks to our expertise in installations, we ensure smooth finishes for projects across scales and complexities."
OfficeReno provides Office glass partition in Singapore in a wide range of options, such as PVC, Drywall, Fully Glazed, Lamination, Solid De-mountable and Glass framed and frame-less. Fire and sound resistant walls are also readily available. The company provides operable walls for conference rooms, office cubicles in low, medium and high panel choices. OfficeReno deploys seasoned, trained and agile professionals who deliver end-to-end solutions, from fire safety approvals to the installation of partitions as per the specifications and schedule through a collaborative approach.
About OfficeReno:
OfficeReno is a well-reputed commercial renovation and interior design company in Singapore. From Renovation, Interior Design, Reinstatement, Space Planning, Glass Wall Partition, Refurbishment, and Furniture Reconfiguration to Office system furniture reconfiguration and Office furniture dismantling service in Singapore, OfficeReno provides it all and more.