Mango Animate's Whiteboard Animation Creator Helps Make Engaging Videos
Mango Animate's whiteboard animation creator has become a go-to software program for people who need to create engaging whiteboard videos. Its intuitive designs and easy-to-use features make whiteboard video creation easy.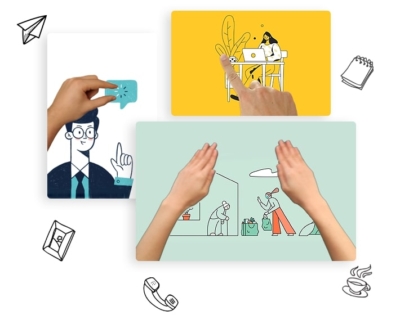 Press Release (ePRNews.com) - Hong Kong, China - Apr 12, 2023 - Mango Animate's whiteboard animation creator Mango WM is packed with a range of lively animation effects that will impress audiences. From dynamic transitions to attention-grabbing text effects, this tool provides businesses with a platform they need to create eye-catching animations that get noticed.
One of the most impressive features of the whiteboard animation creator is the built-in templates. These pre-designed templates come with customizable elements that allow businesses to tailor their videos to their unique brand style. In addition, the creator provides businesses with a wide range of templates that cater to various industries, making it easy to find the right one that fits their needs.
This whiteboard animation creator also provides businesses access to countless images, shapes, and decorations. Users can directly use these high-quality assets to enrich their video content without creating resources from scratch. With a user-friendly interface, users can easily understand its features when creating whiteboard animation videos, which is very suitable for those who don't have any experience in video creation and editing.
Full multi-timeline editing is another exciting feature of the whiteboard animation creator, which enables businesses to create complex animations involving multiple animation layers. Users can easily add and remove elements from their videos, ensuring their final creation is flawless. It also provides various hand-drawing options for users to choose from. Users are able to select a hand to draw their content for the audience, which gives their whiteboard videos a unique style.
Caption and audio features are also available in this whiteboard animation creator. Adding audio to a video can significantly improve engagement levels, and the caption ensures that companies can get their message across to all viewers, including those with hearing impairments.
"Our whiteboard animation creator is a game changer for businesses looking to create engaging and dynamic presentations that will captivate their audiences," says Winston Zhang, CEO of Mango Animate.
More information about this whiteboard animation creator is available on Mango Animate.
About Mango Animate

Mango Animate is a leading provider of animation software, offering a range of products that help businesses and individuals create compelling videos and animations. Its products are known for their user-friendly interfaces, extensive libraries of pre-built assets, and advanced animation tools.
Source :
Mango Animate Software Co., Ltd.