MARYLAND COMPUTER SERVICE ANNOUNCES MOVE TO LARGER PREMISES
Looking to grow with higher visibility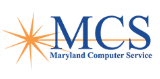 Press Release (ePRNews.com) - Welcome, MD - Dec 19, 2018 - Maryland Computer Service, which provides IT services to Maryland, Washington and Virginia, is set to move to new, improved premises in 2019.
After more than a decade, the team of IT professionals is laying plans to retain its Maryland links, with ambitions to move to Laplata from its existing Welcome base.
"The new location will provide better commercial space for our team and higher visibility in the IT space so that we can better serve clients," commented Maryland Computer Service's president Steve Johnson.
"The aim is to achieve growth for the company by providing exceptional technology management and services."
Maryland Computer Service provides clients with services, aligning their IT with their business goals. "Our team of IT professionals are committed to streamlining our clients' processes with our Managed IT services," he added.
"We began with a vision of creating a responsive managed service provider that never made clients wait for a callback. So, we took our values of dedication, responsiveness and excellence and ran with them."
Maryland Computer Service provides IT services including technical support, cloud computing solutions, cybersecurity services, computer repair and disaster recovery to ensure the smooth running of a company's business technology.
Clients typically include small business owners from the real estate and construction, enterprise, and healthcare sectors, all who refuse to risk having technology let down their companies – or their customers.
"We provide clients with managed IT services and custom solutions to their technology problems, helping them rest easy in the knowledge their equipment works and their data is secure."
The team offers to visit businesses to provide help on-site or remote solutions and guidance. "Whichever option they choose, we are available 24 hours a day, and our office is 100% ready to answer any urgent questions, and offer desk support, IT consulting or network support."
Highlighting its quality services, Maryland Computer Service was honoured by Channel Futures as one of the world's 501 most strategic and innovative managed services providers in this year's 11th Annual MSP 501 Worldwide Company Rankings.
Channel Futures teamed with Clarity Channel Advisors to evaluate progressive and forward-leaning companies. MSPs are ranked according to Channel Futures' unique methodology. Revenue figures are weighted according to how well the applicant's business strategy anticipates trends in the fast-evolving channel ecosystem.
"At Maryland Computer Service, we work tirelessly to be the most responsive, dedicated MSP in Maryland, D.C. and Virginia and provide clients with IT solutions that maximize their growth and productivity.
"It's an honor our values of dedication, responsiveness and excellence have resulted in recognition as one of the most forward-thinking MSPs in the industry," said Mr Johnson.
For more information about Maryland Computer Services visit https://marylandcomputerservice.com; for any questions contact Steve Johnson on 301-202-6521 or by email at Steve@marylandcomputerservice.com
Source :
http://marylandcomputerservice.com/