Massage Escape Offers a Wide Range of Custom, Safe, and Quality Body Massages
Massage Escape enjoys a reputation for providing different types of safe, comfortable, and rejuvenating body massages.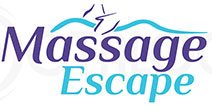 Press Release (ePRNews.com) - Columbus, OH - Aug 11, 2022 - Stress, because of various reasons, has become a part of life for many people today. It's hardly surprising that a lot of individuals today try to seek effective ways of getting rid of the same. Indeed, getting a massage is one of the finest ways to relieve daily stress because it is effective at easing related symptoms like exhaustion, anxiety, insomnia, and headaches. It is seen that those who go in for regular massages have a better capacity to cope with stress and keep several mental and physical problems under control. However, one must select only trusted massage therapists and providers, just like Massage Escape located in Columbus, Ohio.
The spokesperson of Massage Escape in an interview stated, "Massage Escape, ever since its start in the year 2017, has been providing incredible body massages to all those seeking an escape to stress and lead a happy and healthy life. Run and managed by seasoned and expert massage specialists, Massage Escape has emerged as a top choice for different types of result-focused and reliable massages. Customers from Ohio and its nearby areas, such as Reynoldsburg, Pickerington, and Gahanna, are among those we serve."
For all those looking for an experienced hot stone massage therapist near me in Ohio, Massage Escape can be the best pick. Hot stone massage has some health benefits, including relief from arthritis and chronic pains, better sleep and cardiovascular health, anxiety management, improved blood circulation, relief from muscle spasms, strain and contraction, better skin appearance, etc. The professional and experienced massage practitioners at Massage Escape follow a custom approach to enable clients to have the enhanced benefits of this massage therapy.
The spokesperson added, "We keep our massage center open 7 days a week so that people can benefit from our top-level massages. Also, we offer all our massage therapies at competitive rates, which is just $60 for one full hour. Additionally, we offer a special $10 off on the first massage to new customers. All our therapists have a minimum of 750 hours of professional massage experience. Our senior therapist, Mindy Chan, has an impressive record of having performed more than 10,000 hours of massage over the last 7 years."
Those on the lookout for relaxing pre natal massage near me can contact Massage Escape. The experienced therapists there are happy to give enjoyable and healthy solutions to discomforts during pregnancy with prenatal massage. It helps relieve joint stress, improves blood flow and oxygen supply, and makes hormones more stable. It also relieves low back pain, headache/migraine, muscle tension/stiffness, fatigue, cramping, and other such symptoms that expecting women often experience.
About Massage Escape:
Massage Escape has set benchmarks in terms of offering a wide range of body massages with perfection. One can contact the center to get a walk in massage, including Swedish massage, foot massage service, back walking massage, acupressure massage, Shiatsu massage, sports massage, deep tissue massage, foot reflexology massage, and more.
Contact Information:
Massage Escape
5949 E Main St,
Columbus, OH 43213, USA
Phone: 614-868-3336
Email: massageescapecolumbus@gmail.com
Source :
Massage Escape