Massage Escape Offers Pre-Natal Massage Therapy in the USA
Massage Escape is a dependable service provider that has been providing professional massage services in Columbus for the past Decade.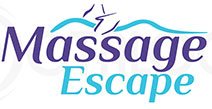 Press Release (ePRNews.com) - Columbus,  OH - Jan 17, 2023 - Pregnancy is a time filled with excitement and anticipation, but it also comes with relevant aches and pains that may make everyday life difficult. Many pregnant women suffer from a variety of symptoms that can make everyday tasks more challenging, such as backaches, stress, headaches, insomnia, and even swelling of the feet or ankles. Licensed massage therapists at Massage Escape can help ease the pain and stress brought on by these symptoms by targeting muscles all over the body to reduce tension and loosen tight joints. From prenatal massages to Swedish and deep tissue massages, Massage Escape has a licensed massage therapist on staff to provide customized therapy to help address the specific needs of each woman.
In response to a query, the Massage Escape representative said. "Undoubtedly a miracle, pregnancy may also be physically demanding. Prenatal massages can help you treat yourself while also reducing discomfort associated with pregnancy. It addresses your specific problem areas while reducing your stress".
For over a decade, Massage Escape has offered professional massage services with its team of registered massage therapists. The company focuses on personalized treatments based on the needs of each client and provides several treatments and packages to meet a variety of needs. Many clients have turned to Massage Escape for its variety of luxurious locations and professional therapists. The massage therapists at Massage Escape are licensed and have the experience necessary to provide excellent service to each client. If you are looking to book a hot stone massage near me you should consider Massage Escape as your top choice.
The representative continued, "Your headaches, cramps/swelling in the legs, stiff shoulders, back pain, and stiff shoulders are typically relieved by our pregnancy massage. The increased blood flow and decreased muscle tone will have a biologically positive effect on your body, which will enhance the quality of your sleep and lessen your anxiety and sadness."
Massage Escape offers prenatal massage to pregnant women in the USA. Each session is customized according to the goals and preferences of the expectant mother, and they utilize a variety of techniques to relax sore muscles and relieve some of the discomfort associated with pregnancy. If you are looking to book your prenatal massage in Columbus, Ohio, you should consider Massage Escape as your top choice.
About Massage Escape
The Columbus, Ohio-based business Massage Escape was established with the sole aim of offering excellent massages that were also cheaply priced and accessible to everyone. To work as a massage therapist at Massage Escape, you must have completed at least 1,000 hours of professional training and been approved by the founder in a personal interview. The many styles of massage are free of additional costs, and an entire hour of massage therapy is reasonably priced. Both clients with appointments and walk-ins are welcome. The organization is dedicated to offering the highest quality customer service. If you're searching for a massage online by typing "schedule a prenatal massage near me," you should visit Massage Escape's official website for details.
Contact Info.
Massage-Escape
5949 E Main St.,
Columbus, OH 43213, USA
Phone: 614-868-3336
Email- massageescapecolumbus@gmail.com
Website- https://www.massage-escape.net/
Source :
Massage-Escape