Massage Escape Now Offers Prenatal Massage Therapy in the USA
Massage Escape is one of the top massage centers in Columbus, Ohio, providing professional massage services to walk-in clients.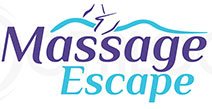 Press Release (ePRNews.com) - Columbus, OH - Aug 08, 2023 - Massage Escape is a leading massage therapy company operating in Columbus, Ohio. Known for its professional and reliable massage services, the company has become a destination for those seeking relaxation and rejuvenation.
In answer to a query, a Massage Escape representative said, "Undoubtedly a wonder, pregnancy may also be physically demanding. Prenatal massages can help you treat yourself while also reducing discomfort associated with pregnancy. It takes care of your specific problematic regions while reducing your tension."
Massage Escape was founded with the sole purpose of making top-notch massages available and affordable to everyone. The company's team of expert massage therapists must have at least 1,000 hours of professional experience and undergo a personal evaluation from the founder to ensure they meet the company's high standards. With a wide range of massage services to choose from, including Swedish, deep tissue, hot stone, and prenatal massage therapy, Massage Escape is dedicated to helping its clients relax, unwind, and feel their best.
The representative continued, "Our prenatal massage often relieves your back discomfort, tight shoulders, cramps or swelling in the legs, headaches, and stiff shoulders. Your body will physiologically benefit from the increased blood flow and decreased muscular tone, which will enhance your sleep and lessen your anxiety and sadness."
Massage Escape offers a full hour of massage therapy at a reasonable price, with no hidden fees. Clients can walk in or schedule an appointment, and Massage Escape is dedicated to providing exceptional customer service. With a team of highly-trained professionals and various massage techniques available, Massage Escape is the go-to destination for anyone seeking to relax and rejuvenate. Those looking for the best prenatal massage therapist in Columbus, Ohio, should consider Massage Escape as their top choice.
About Massage Escape
Massage Escape is a trusted and reliable company that offers professional massage services to clients in Columbus, Ohio. With a team of experienced and highly trained therapists, Massage Escape provides a variety of massage techniques to help clients relax, reduce stress, and alleviate pain. Whether clients need a deep tissue massage to target specific areas or a Swedish massage to promote overall relaxation, Massage Escape has a solution for everyone. The company prides itself on its commitment to excellence and customer satisfaction, making it the go-to choice for massage services in the Columbus area. If you are trying to find a massage center by typing "get a prenatal massage near me," you should consider Massage Escape as your top choice.
Contact Information
Massage-Escape
5949 E Main St.
Columbus, OH 43213, USA
Phone: 614-868-3336
Email: massageescapecolumbus@gmail.com
Website: https://www.massage-escape.net/
Source :
Massage-Escape