Massage Escape Offers Hot Stone and Prenatal Massage Services in the USA
Massage Escape, a leading massage therapy service in Columbus, Ohio, was founded with the mission of providing top-notch massages that are both affordable and accessible to all.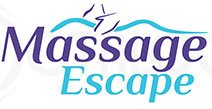 Press Release (ePRNews.com) - Columbus, OH - Sep 14, 2023 - Massage Escape, a leading provider of professional massage services in Columbus, Ohio, is proud to announce its commitment to providing dependable, high-quality massage therapy to clients. With a team of experienced and licensed massage therapists, Massage Escape offers a range of massage techniques and styles, including Swedish massage, deep tissue massage, hot stone massage, reflexology, and more.
In response to a query regarding their hot stone massage services, a spokesperson for Massage Escape said, "The basalt stones are first expertly cleaned and heated to the correct temperature range, typically between 120 and 140 degrees Fahrenheit. Then, after using standard Swedish massage techniques to warm up your body, the hot stones are placed on various acupressure points, including the spine, abdomen, hands, palms, feet, and legs."
Massage Escape offers a wide range of services performed by experienced professionals. The company is well-known for its exceptional care for expecting mothers, providing effective relief from the discomforts of pregnancy. Each session begins with a thorough consultation to assess the individual needs of the client. The consultation also includes valuable education about the client's body and how it responds to various treatments. With a variety of treatment options to choose from, clients can select the best therapy to meet their unique needs. If you are trying to book your hot stone massage in Columbus, Ohio, you should consider Massage Escape your top choice.
The spokesperson further added. "These stones warm your body, causing relaxation, toxin discharge, and pain relief. Additionally, these stones aid in blood vessel expansion for better circulation. Aside from that, these have a calming impact on the receiver's body that reduces tension and anxiety, eases chronic pain, and promotes a deeper state of relaxation."
Whether clients seek relaxation, pain relief, or other therapeutic benefits, Massage Escape's trained professionals work with each individual to provide a personalized experience tailored to their unique needs. With a focus on providing exceptional customer service and a comfortable, tranquil environment, Massage Escape is dedicated to helping clients escape stress and tension and achieve optimal health and wellness. Those searching for a professional massage service that offers pre natal massages by typing "safe pre natal massage near me" online should consider Massage Escape as their top choice.
About Massage Escape
Massage Escape was established to offer high-quality massages in Columbus, Ohio, at affordable prices accessible to everyone. The massage therapists at Massage Escape are required to have a minimum of 1,000 hours of professional experience and must pass a rigorous evaluation from the owner, ensuring only the best therapists are hired. With a focus on customer satisfaction and relaxation, Massage Escape provides a variety of massage techniques, including Swedish, deep tissue, hot stone, and prenatal massages, among others. If you are searching for a hot stone massage place by typing "book a hot stone massage near me" online, you should visit the official website of Massage Escape for bookings and price options.
Contact Information
Massage-Escape
5949 E Main St.,
Columbus, OH 43213, USA
Phone: 614-868-3336
Email- massageescapecolumbus@gmail.com
Website- https://www.massage-escape.net
Source :
Massage-Escape