Massage Escape Offers Pre-Natal Massages in Columbus, Ohio
Massage Escape is a dependable company that provides professional massage services to walk-in clients and takes appointments for your comfort and convenience.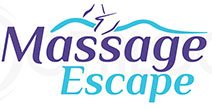 Press Release (ePRNews.com) - Columbus, OH - Sep 13, 2023 - Massage Escape, a Columbus-based massage and spa service provider, is committed to providing top-notch services to help people in the area feel relaxed and rejuvenated. Offering a variety of massage services such as Swedish, deep tissue, prenatal, sports, reflexology, couples, hot stone, and more, Massage Escape caters to customers with different needs and preferences.
In response to a query regarding their pre-natal massages, a spokesperson for said, "Our licensed massage therapists are focused on finding pressure points safely, unlike conventional massage. Proper placement is crucial for your comfort and the safety of your unborn child during the prenatal massage. To ease strain and stress, our prenatal massage therapists frequently lay you sideways while carefully arranging cushions."
Massage Escape is committed to providing its customers with the best possible spa treatments while being mindful of their busy schedules and budgets. To achieve this goal, they offer convenient hours and affordable prices so customers can receive quality massages without needing to take time off from work or away from family and friends. Interested customers can enjoy a complimentary consultation by calling their office or visiting their website to choose the type of massage they prefer or the day and time they'd like to receive it. Those looking for a massage therapist in Ohio by typing "get prenatal massage near me" online should consider Massage Escape as their top choice.
The spokesperson further added, "With highly trained and experienced therapists, Massage Escape is committed to providing a safe and comfortable environment for expectant mothers to enjoy the benefits of prenatal massage. The company also offers daily and weekly therapeutic massages and spa treatments, making it easy for customers to walk in and receive the care they need when needed."
Massage Escape, a Columbus, Ohio-based business, has been established with the sole aim of providing excellent massages that are affordably priced and accessible to everyone. The company has strict requirements for their massage therapists, who must complete at least 1,000 hours of professional training and undergo a personal interview with the founder to be approved. The business offers a diverse range of massage styles at no additional cost, and a full hour of massage therapy is reasonably priced. If you are searching for a pre-natal massage therapist in Ohio, you should consider Massage Escape as your top choice.
About Massage Escape
Massage Escape is proud to offer its clients the benefits of prenatal massage, which can be a great way to alleviate common pregnancy symptoms such as back pain, stiff shoulders, cramps and swelling in the legs, and headaches. In addition to these physical benefits, prenatal massage can lead to improved blood flow and reduced muscle tone, resulting in improved sleep, reduced anxiety, and relieved depression.
Contact Information
Massage-Escape
5949 E Main St.,
Columbus, OH 43213, USA
Phone: 614-868-3336
Email- massageescapecolumbus@gmail.com
Website- https://www.massage-escape.net
Source :
Massage-Escape