Massage Escape Provides Standard Hot Stone Massage Therapy in the USA
Massage Escape, a team of expert massage therapists who offer top-level and affordable massage sessions to people in the US, provides hot stone massage for clients.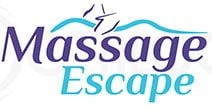 Press Release (ePRNews.com) - United States - Feb 09, 2022 - The benefits of a massage session are numerous, as it does not only offer relaxation to the entire body but, also offers relief from pain and stress. Sports professionals, couples, everyday workers, and several other individuals involved in tedious activities require massage to keep their bodies fit, injury-free, agile, and consistently active. At Massage Escape they offer a variety of massage techniques to clients. Some of which include Swedish, deep tissue, prenatal sports, Shiatsu, Thai, Hot-stone, Reflexology, Acupressure, Backwalk, and lots more. The massage center was founded by Mindy Chen; a Chinese-born immigrant in the United States who is a top-rated professional and highly experienced massage therapist in the massage business.
In response to a query about their services, the spokesperson of Massage Escape commented, "We are open on all days of the week, and all our therapists are very skilled in a variety of massage techniques, as they all have a minimum of 1,000 hours of professional massage experience. As a customer-focused massage center, our desire is to ensure that customers have a delightful and memorable experience with us!"
Massage Escape offers its teeming customers a massage therapy with heated basalt stones to release tension and also relax their muscles. As experts in this area, they understand that people are different body-wise, and also in their capacity to bear the heat. Therefore, before administering hot stone therapy, they ensure the stone's temperature suits the client taking the treatment. More so, their team of therapists also ensures that clients are comfortable throughout the process, thus, people interested in their hot stone massage services can rest assured that they will not have any burn in the process.
The spokesperson of Massage Escape further commented, "We charge only $60 for a full hour of massage, and there are no up-charges for different techniques. Clients are also free to book appointments with us, as our joy is seeing them walk into our center for massage therapy. We are ever-prepared and available to provide exceptional and professional massage services, hence, if this is what you are looking for, you can trust us not to disappoint you in any way. Also, our accepted payment methods include payments done through Visa, MasterCard, and Discover".
At Massage Escape, their team of professionals is well-equipped and knowledgeable about all that has to do with hot stone massage. They collect details about clients' medical history before getting started. Moreover, some of the benefits of hot stone massage are the provision of relief from arthritis pain, reduction of stress, anxiety management, improving cardiovascular health, the release of toxins, improved blood circulation in the body, and lots more. People on the lookout for hot stone massage near me can contact Massage Escape.
About Massage Escape:
Massage Escape is composed of a team of professional massage therapists who provide top-level massage services that are easily accessible and affordable. With their array of massage techniques, people can be sure to escape stress through the top-notch massages they deliver at their center.
Contact Information:
Massage Escape
5949 E Main St.,
Columbus, OH 43213, USA
Phone: 614-868-3336
Website: http://www.massage-escape.net/
Source :
Massage Escape