Mileloop.com Launches New Platform for Discount Travel Education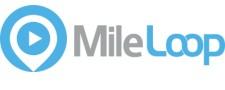 Press Release (ePRNews.com) - GRAND FORKS, UNITED STATES - Oct 01, 2016 -   PointsPro Travel LLC is pleased to announce the launch of MileLoop.com; a premier destination for discount travel education.
We believe there a number of ways to take advantage of deals and offers from airlines, credit card companies and hotels that can drastically reduce the cost of a trip. Our goal is to relay this information to everyone in an engaging way.
MileLoop was created by a team of university students and graduates with background in Aviation, Marketing and Business- and a desire to make travel affordable for anyone, while also educating students on building and maintaining good credit and financial habits.  They are tenants at the University of North Dakota's Center for Innovation- an on-campus tech incubator.
MileLoop's unique, fast-paced and engaging video courses present a streamlined overview on some of the most vital information needed to save on travel.  They are backed by years of research and experience, and come with full transcriptions, handouts and content based quizzes to ensure information is retained.
Students who purchase a course receive lifetime access to the course's content, as well as a membership into an exclusive community of like-minded students and on staff travel professionals. During the initial lunch period, courses are available as low as $29. Memberships can be purchased by visiting the company's website- mileloop.com.
For more information, please contact thomas@mileloop.com
Source :
PointsPro Travel LLC

Business Info :
MileLoop.com
4200 James Ray Dr 502
Grand Forks, ND 58202
Phone: 7012130921
Website:
http://mileloop.com