Millennium Airport Hotel Dubai appoints new Director of Revenue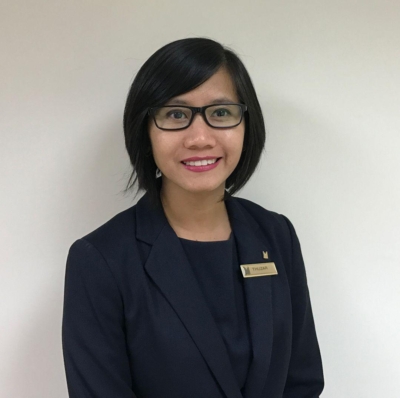 Press Release (ePRNews.com) - AL BARSHA, UAE - Dec 06, 2016 - Millennium Airport Hotel Dubai announces appointment of Thuzar Nwe as the new Director of Revenue.
Thuzar holds a diploma in Hospitality and Tourism Management. She began her career at Central Hotel Yangon in 2001 before moving on to Traders Hotel Yangon and subsequently Traders Hotel Dubai, Ramada Dubai & Ramada Jumeirah Hotels
With over 15 years of strong experience in the industry and distinguished career, she has held a number of senior appointments, including Cluster Revenue Manager at Melia Hotels International responsible for Doha and Dubai Hotels.
Simon Moore, the General Manager of the Millennium Airport Hotel Dubai, said "We are delighted to welcome Thuzar to our team and are confident with her solid experience and passion, as she will play an instrumental role in driving and maximizing revenue at the Millennium Airport Hotel Dubai."
In her new role, Thuzar will be responsible for leading Millennium Airport Hotel Dubai's revenue and reservation team and will oversee revenue optimization by establishing and executing pricing and yield management strategies targeted at maximizing revenue at the hotel.
For further information please contact:
Katerina Khodkova
Millennium Airport Hotel Dubai
Mob: 056 506 0983
katerina.khodkova@millenniumhotels.com
About Millennium Airport Hotel Dubai
The award-winning Millennium Airport Hotel Dubai is a contemporary lifestyle destination for those who desire to be at the centre of Dubai's pulsating business and cultural scene. Named Middle East's Leading Airport Hotel at the World Travel Awards 2016 for the fifth time since 2008, this exceptional hotel is conveniently located near the Dubai International Airport just five minutes' drive away from Terminal 1, 2 & 3, city's major central business, historical districts, tourist spots, shopping centres and entertainment hub.
Featuring 341 spacious guestrooms including Superior rooms and Suites, Club floors, and Executive Deluxe Suites, equipped with outstanding amenities; Millennium Airport Hotel Dubai caters to discerning global business and leisure travellers, and is known for its engaging service. On site are a distinctive choice of restaurants and bars, world-class meeting facilities and a range of leisure options including superb large outdoor swimming pool and fully-equipped fitness centre. The hotel has just upgraded its facilities with a massive expansion of seven new meeting rooms, adding four new restaurants as well as a Grand Ballroom with over 6, 448 sq. ft space.
Source :
Marketing Pro Junction

Business Info :
Marketing Projunction
United Arab Emirates