Cristal Group Appoints General Manager for Bayat Hotel by Cristal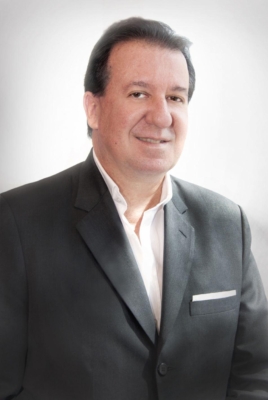 Press Release (ePRNews.com) - AL BARSHA, UAE - Mar 20, 2017 - Cristal Group has appointed Mr Philippe F. Frugere as the General Manger for Bayat Hotel by Cristal that is Abha's first 5-star property and will be ready for opening in June 2017. The Abha region in Saudi Arabia was recently named the capital of Arab Tourism 2017.
With over four decades of outstanding experience in the hospitality industry, Mr Frugere is a seasoned hotelier having an in-depth knowledge of all aspects of the business. Making the announcement, Mr Kamal Fakhoury, CEO of Cristal Group, stated, "Bayat Hotel by Cristal is a fabulous property and we are delighted to welcome Mr Frugere to lead the team there. His expertise and experience will prove invaluable in positioning the hotel as a first choice for travelers in Abha."
Taking up the role, Mr Frugere, said, "I am truly grateful to Cristal Group for having given me this opportunity. Abha is emerging as a unique destination and I am very excited to take up this new challenge. I look forward to working with the team at the hotel to deliver the highest level of guest satisfaction".
Mr Frugere began his career in Cannes in France in 1977. Over the years, working with top hotels in exciting destinations such as France, Switzerland, Algeria, Maldives, Oman and the Philippines, he progressively scaled the ranks in the industry to become the food and beverage manager at IHG Crowne Plaza Paris Republique in 1984.
Mr Frugere's first posting as General Manager was in Corsica in 1998 at the 4-star Campo Dell'Oro Hotel. He then moved to Les Dromonts Hotel & Alpe Hotel Club in France. In 2010, he took his first steps into the Middle East as Group General Manager of Al Nahda Hotel in Oman where he stayed until 2013. Subsequently he worked as General Manager for a year at Olhuveli Beach & Spa Resorts in Maldives and later at Waterfront City Hotel & Casino in the Philippines.
Mr Frugere is winner of many awards and recognitions. He was honored with the 'Best General Manager (Upscale Segment) Award' by Worldwide Hospitality Awards while he was posted at Sun Hotels & Resorts Maldives.
Cristal Group will be present at the Abu Dhabi Tourism & Culture Authority stand at ATM 2017.
About Cristal Group
The Cristal Group was established in 2007 to deliver world class hospitality consultancy, technical services, asset management and brand management. Its vision is to be the premier business and leisure hotel operator in the Middle East, Africa and Asia. The company boasts a superb portfolio of hotels and a strong development pipeline.
For more information visit www.cristalhospitality.com
For media enquiries:
Hina Bakht
Vice President
MPJ (Marketing Pro-Junction)
Mob: 050 697 5146
h.bakht@mpj-pr.com
Source :
Marketing Pro Junction

Business Info :
Marketing Projunction
United Arab Emirates