Miller & Associates Realty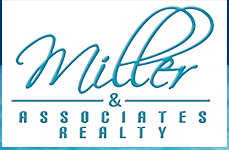 Press Release (ePRNews.com) - Florida - Jun 25, 2018 - Panama City Beach real estate broker, Miller & Associates, has partnered with one of the top real estate SEO companies to expand their reach into the Panama City Beach and 30A real estate markets.
Miller & Associates Realty cover the real estate waterfront in beautiful Panama City Beach Florida and are dedicated to maintaining close working relationships with their clients. Ranging from residential properties, commercial properties, condos and other recreational properties, and investment properties, these realty professionals are devoted to serving home buyers and home sellers. The team at Miller & Associates Realty are committed to providing their clients with an unparalleled real estate experience, in terms of both service and results.
"Joanie Miller, founder of Miller & Associates Realty, has over 20 years in the industry. She has enjoyed success in pre-bubble, bubble and post-bubble markets by staying on top of trends, anticipating what's next, employing the latest technology and acting proactively, not just reactively."
Miller & Associates Realty is a family owned business that treats it's clients like family. Whether you're searching for beach-front condos in Panama City Beach, or foreclosure homes in Panama City, their state-of-the-art search tools can keep you up to date with the latest homes for sale in the area. Every team member at the firm is accessible around the clock and are always open to the suggestions of their clients. With a thorough knowledge of the real estate market in Panama City and in Panama City Beach, your real estate decisions are in the right hands with Miller & Associates.
"The new digital marketing initiatives include content marketing, on-page SEO, Citation Accounts, Local SEO and Acquiring Client Reviews, Social Media and many
other digital marketing techniques to dominate the Panama City Beach real estate market. In recruiting agents, they have ensured that Miller & Associates Realty is greater than the sum of its parts."
If you are interested in buying or selling in the Panama City or Panama City Beach area, please contact Miller & Associates office at 850-249-6655. Even if you just want a little more information on what this family owned business can do for you, go to their website at www.panamacityhomesonline.com and put your trust and your real estate decisions in competent hands.