Mirax Modular Homes Launches Impressive New Modern Prefabricated House Company in Houston, Texas
The Mirax Modular Homes Start-Up is Bringing State of the Art Expertise to the Prefabricated House Marketplace in Houston & Surrounding Cities with its Ambitious New Operation.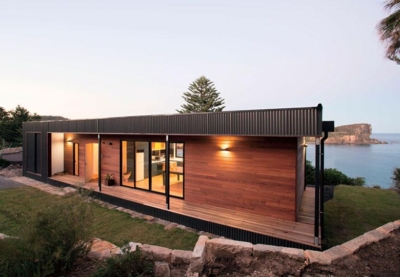 Press Release (ePRNews.com) - HOUSTON - May 02, 2017 - Creativity and affordability have made Mirax Modular Homes an attractive firm to deal with in this niche space. Coupled with the extensive construction and design backgrounds of the team, the start-up is already making a name for itself with first-time homeowners and those seeking a vacation home as well as small business owners and a wide variety of guest accommodation facilities. Another huge draw is the company's ability to help with all aspects of delivering superior houses on the water.
"My passion for construction stems from years of watching and learning from my father who also ran his own successful building business. I grew up surrounded by the industry and always wanted to put a modern take on what was possible for homeowners," asserted, Victor Valov, Founder/Project Manager, Mirax Modular Homes. "Given my upbringing, I understand what is needed to build long-term trust with our customers. It's an honor to launch our business right here in Houston which allows us to help many people in Texas and across the U.S. My dream is to make this a thriving global enterprise."
"With over a decade of hands-on design experience, I'm excited to bring a special shape, look, and fashionable feel to every one of the important design elements of the homes we work on," expressed, Marie Cole, Creative Designer/Sales Manager, Mirax Modular Homes. "It's very inspiring to transform the dreams people have into a wonderful home environment and experience for all."
Another key aspect of the Mirax Modular Homes business model which makes it unique is the land buying plans to make the entire package even more enticing and complete. This will give homeowners control over the unique setting and landscape for the location of their stylish Mirax Modular Homes prefabricated home.
About Mirax Modular Homes:
Mirax Modular Homes is a new Houston, Texas-based company in the modular prefabricated house market with a strong background in the construction and design industries. We produce and sell the finest quality modern looking modular homes while providing an exceptional experience to our customers from start to finish. Contact us today to discuss your modern modular home needs.
Source :
Mirax Modular Homes