Mobile App Development by Echo Innovate IT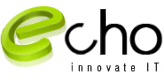 Press Release (ePRNews.com) - PLYMOUTH, Minn. - Aug 17, 2017 - Echo Innovate IT offers free quotes for mobile app development of either iPhone or Android. Creating an app can be a frustrating process, but Echo Innovate IT is a full-service development company prepared to build apps of all types. Businesses can utilize these services to create apps in gaming, organizational, tracking, mapping, reward points tracking, and more. Essentially every store, restaurant, and retail company has their own mobile app. Mobile apps for business help create a personal connection with customers, but it can be difficult for apps stand out among hundreds of others. Creating a unique but reliable custom app is the best way to stay above the competition. Echo Innovate IT has a team of experienced engineers dedicated to meeting the needs of the client.
To meet client needs, they offer free quotes to get an understanding of what the application is trying to accomplish. Once a request for a free quote is submitted, a business analyst will respond within 24 working hours. The business analyst will create a proposal which includes a cost estimate, project plan, and timeline within one to two days. Once the proposal is approved by the client, the project begins. Clients will be connected to a single point of contact, the project manager. The project manager will be a liaison between the designers, developers and client.
The iPhone operating system is unlike any other and it requires specific development properties to run smoothly. The engineer team at Echo Innovate IT can create structurally sound apps with beautiful interfaces. Their goal is not just to meet the client's wants but to exceed them.
Echo Innovate IT also has the ability to build reliable and stunning Android applications for smartphones or tablets. The development team understand even the most subtle differences between iOS and Android OS and takes them into account during the building process. Regardless of what the purpose of the app is, Echo Innovate IT can customize for the client.
Unlike other development companies, Echo Innovate IT thoroughly tests our projects before releasing them to the public. The testing team works to find bugs in the system or flaws in the design and ensures that they will be fixed before the app is available for public download.
About Echo Innovate IT
Echo Innovate IT is a rapidly growing company based in Minnesota dedicated to providing smart solutions to a range of clients. Services offered include web design, web development, mobile app development, eCommerce and digital marketing. Clients look to Echo Innovate IT to turn their ideas into a reality. With more than 100 mobile apps and 580 websites built, their team has the experience to provide you with a great finished product. For more information and a free quote visit www.echoinnovateit.com.
Source :
Echo Innovate IT