New Birding Field Guide App for Belize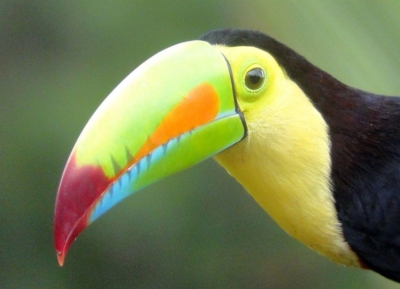 Press Release (ePRNews.com) - SANTA BARBARA, Costa Rica - May 16, 2017 - This birding app for Belize is a digital field guide with photos, sounds, text, and range maps for more than 590 species of birds.
San Jose, Costa Rica – The Birding Field Guides app for Belize became available in the iTunes Store on May 5, 2017. This is the only digital field guide app in the iTunes Store that is completely focused on the bird species of Belize.
Belize is a popular destination for tourists in search of beautiful beaches, rainforest adventures, and Mayan ruins. A visit to this small Central American country is made that much easier by its proximity to Canada and the USA, infrastructure, and widespread use of the English language.
Protected forests and wetlands, and easy access to these tropical habitats have also made Belize a popular destination for birders. Exotic species like parrots, toucans, manakins, and other birds are often common, easy to see, and can be watched at a number of eco-oriented hotels.
The Belize Birds Field Guide app is designed to help anyone living in or visiting Belize identify and learn about the many birds encountered in this fun and exciting vacation destination. It does so by way of hundreds of high quality images that show 95% of the species on the Belize bird list (more than 565 species), vocalizations for more than 400 species, and text and range maps for all species that have been recorded in Belize.
In common with the Costa Rica and Panama Birds Field Guide apps offered by Birding Field Guides, the Belize app also features quick scrolling to browse by group and family, an easy search by name function, extensive and easy to use filter options, a function where app users can use their devices to take pictures and make recordings, and then send those to BirdingFieldGuides for identification, as well as other features.
Michael Mullin, head of programming for Birding Field Guides, expects that the images, sounds, range maps, and other features on this app will encourage more people to watch birds in Belize and facilitate their identification.
He said, "We hope that this easy to use app will make it easier to learn about the birds of Belize and enhance every visit to this beautiful country."
This app is currently available for iOS 8.0 or later iPod Touch, iPad, and iPhone devices.
About Birding Field Guides
Birding Field Guides was started in 2012 and develops birding and nature-related apps and products for digital devices. For more information, please visit http://birdingfieldguides.com.
Source :
Birding Field Guides