New Manager for Napier's Southampton Office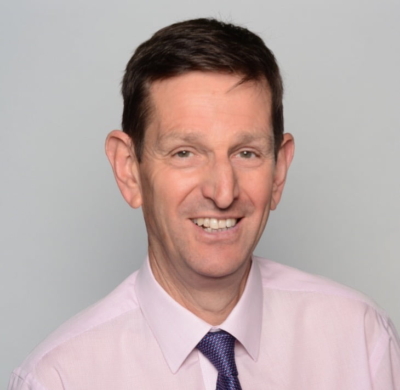 Press Release (ePRNews.com) - SOUTHAMPTON, England - Jun 29, 2017 - NAPIER Management Services Ltd is delighted to welcome a new manager to their Southampton office.
Tom Hillsdon, originally from Southampton, has gained his exceptional knowledge and experience managing large blocks of flats across the Solent and Wessex regions, from Wokingham and Winchester in the north of our region, to Portsmouth and Romsey to the south.
He has many years' experience in all aspects of leasehold management and brings with him a comprehensive knowledge of landlord and tenant legislation, dealing routinely with complex situations – often under extreme pressure – to successful conclusions.
He holds a BA (Hons) and is a Member of the Institute of Residential Property Managers (MIRPM) and an Associate of the Royal Institution of Chartered Surveyors (AssocRICS).
Aileen Lacey-Payne, MD of Napier, said: "Successful leasehold management requires a combination of skills including diplomacy, patience and on occasion, determination, to get the desired result for our clients.   Tom has already demonstrated his amazing ability in this area and is very well respected amongst his peers."
Tom commenced his employment with Napier last summer but was originally situated in their Fordingbridge office to understand the company's core values and working ethos.
To herald his arrival in Southampton and the forthcoming first anniversary of their Southampton office, Napier has devised some introductory offers.
Tom said, "It's like a breath of fresh air coming back to my roots and a great opportunity for me to run Napier's Southampton office.  We're located in an amazing part of the city with easy access to all the key areas.
He added, "In my spare time I hope to visit some of the city's museums and galleries.  I'm a keen badminton player, so if anyone fancies a challenge, then please give me a call!"
To contact Tom at the Southampton office, or to find out more about Napier's offers, please telephone 02380 337883 for further information.
Napier has offices in Bournemouth, the New Forest and Southampton.  For more information on the comprehensive services they offer, contact their friendly staff on 02380 337883/01202 314511 or visit their website http://www.napiermanagement.co.uk
–       Ends  –
Words 342
Boilerplate
Napier Management Services Limited is an ARMAQ member andwas inaugurated in 1994 when it took over an existing property management business started by Ian Napier, a well-known surveyor based in the Westbourne / Canford Cliff's area.
The business has expanded considerably in recent years mainly through recommendation. Our clients include residential management company directors, right-to-manage company directors, freeholders and developers. Our portfolio of properties covers a wide range including small freeholder owned conversions, new builds and large purpose built blocks run in conjunction with the Management Company
Directors.
We put emphasis on training our staff, and all our Property Managers have IRPM (Institute of Residential Property Management) qualifications and we ensure their training is updated continually. Our accounts staff are also encouraged to further their professional development and Napier have an excellent level of staff retention which ensures long term relationships are built with our clients.
The management of long leasehold residential property is a complex business requiring a full understanding of the structure and meaning of leases, a thorough knowledge of the statutory requirements of the various landlord and tenant legislation, and compliance with the recognised Codes of Practice.
If you select the right management company they will:
• Have a full understanding of leases and relevant legislation
• Work within recognised Codes of Practice as provided by:
• Royal Institute of Chartered Surveyors
• The Association of Residential Managing Agents
• Have an in-house team (and outside contractors) to deal with all aspects of managing the property
• Be able to provide full accounting facilities for budgeting, service charge collection and year-end accounting
• Deal with arrears collection and disputes between lessees in an independent and professional manner
Napier's Range of Services
·         24 hour emergency maintenance contractors
·         Initial visit and assessment of future requirements. Provision of proposals (no charge)
·         Setting-up system and obtaining relevant information to provide a smooth take-over. Analysing lease covenants and implementing effective compliance.
·         Preparation of a service charge budget (for approval), issuing invoices, administering income account, pursuing late payers.
·         Collecting ground rent, where applicable.
·         Administration of the service charge expenditure account, receiving and checking contractors invoices and making payment (some clients prefer to be co-signatory).
·         Maintaining financial records, including provision of regular statements, preparation of financial year end reports for accountant and liaising with accountants.
·         Managing and advising on the long term needs of the building, e.g. arranging five year or ten year maintenance schedule reports with technical advisors.
·         Advice on leasehold matters
·         Managing short-term needs of the building and customer by responsive maintenance / emergencies.
·         Manage effective relationship with customers and other parties and provide advice.
·         Optional administration of Company responsibilities including Company Secretarial duties, arranging and attending annual general meetings, completing company returns
·         Consultation on Major Works under S.20 of Landlord and Tenant Act, including liaison between clients, surveyor and appointed contractors
Source :
Napier Management Services