Now Alpfly Offers You Registration For Two People Instead Of One Under The Star Plan, Star Privilege Plan And The Couple Plan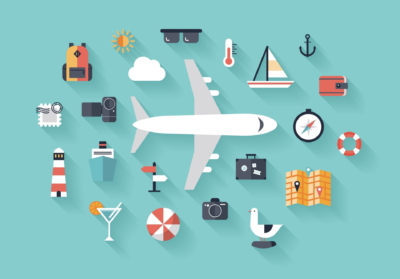 Press Release (ePRNews.com) - New Delhi, India - Jun 28, 2017 - Alpfly Pvt. Ltd. an independent travel company that provides out of the box travel solutions to its customers. It has plenty plans that relief its customers of their travel woes. Alpfly plans are for all kind of travelers whether they are solo traveler or business traveler or even if they are couple going on their honeymoon. They have travel solutions for all of them.
Earlier the customers choosing Alpfly as their travel solution could only register their plans on their own name that is the plans could not be shared. So, customers complained that their tickets were not being consumed completely. So, keeping the customer benefit in mind Alpfly came up with the registration under the name of two people instead of one for their three most famous plans that is the Star Plan, Star Privilege Plan and the Couple plan.
So, now you can add this benefit to the most attractive pointers of the Alpfly Plans.
 All the three plan includes 10 tickets that last for a year.
 Upon the purchase of any of these plans the ticket price remains fixed even during the peak season.
The price of the ticket is inclusive of all taxes and there are no hidden prices.
Once the plan is bought the customer is free of paying every time they travel. They can travel anywhere, anytime within India until the tickets last or the plan is valid.
And now you can register any of the above plan under two names instead one. So that even if you are not flying your ticket can be used by the other person whose name has been registered. This way non of your tickets go for toss at the end of the year.
These three plans have been bought the most number of times by the Alpfly costumers and as the Star Plan and the Star Privilege Plan is for lone travelers or business people this benefit is highly appreciated as now one plan can be used by two people and non of the tickets will be wasted as the plan lasts for a year and a single person cannot use up all 10 tickets within a year.
Source :
Alpfly Pvt Ltd