Now take the PTE Course Online
Sure Way English has launched the most complete PTE Course online. The course containing hundreds of lectures, practice questions, mock tests and guidance from expert teachers is beyond doubt the best option for PTE preparation.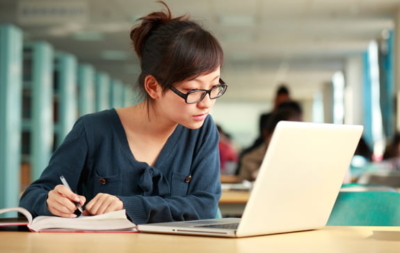 Press Release (ePRNews.com) - MELBOURNE, Australia - Aug 05, 2017 - Sure Way English has launched an online PTE Course based on cutting edge technology that simulates the real exam environment. Based on several years teaching and technology experience, the Sure Way English PTE Course provides the best online preparation resource to prospective test takers.
Taking the PTE Course online has several advantages such as a saving of time and money, learning at one's own pace, access to expert teachers 24X7 and above all a software that is very similar to the one used in the real PTE Academic exam.
The course offers three options to suit the requirements of individual students. From a self-containedself-study option to an option comprising of one on one study hours with an expert teacher, a test taker is likely to find one most suitable for his or her circumstances.
All course options contain hundreds of lectures based on the unique teacher led practice concept. The course also includes a number of mock tests. The mock tests don't just provide a score and correct answers, they are accompanied with detailed teacher explanations. It is expected that the students will analyse their performance in the mock tests and use that to improve further for the exam.
What is even better is that the PTE course online options are significantly more affordable than any other classroom course. In a classroom a student can expect to pay anywhere upwards of five hundred dollars a month for the privilege of sitting in a room with twenty five other students. But in the Sure Way English PTE course a student can start learning for less than fifty dollars. The one-time fee provides full course access for up to 90 days!
It is recommended that a student spends at least a couple of weeks studying the course contents and practicing in the exam software to be ready for the exam. Of course, it would vary from student to student. Someone who wants a significant jump in score will have to spend more than a month preparing intensively for the exam. The fact that the student will have access to course for up to 90 days ensures that there is more than any time to prepare and achieve any score wanted. The course only has a one-time fee.
The Sure Way English PTE Course is developed and managed by expert teachers who have guided hundreds of students to success in their PTE and IETLS exam. The course lectures follow a unique teacher led practice system which creates the experience of having a personal tutor around. The in-depth lectures focus on concepts and techniques that have been used by students all over the world to achieve a great score in PTE.
All course content is unique and not available anywhere else online or offline. Unlike several coaching institutes which merely copy the content from other sources, each and every question in Sure Way English PTE Course has been developed by the expert team in-house. If a student follows the lectures and puts in required time for practice, success is definitely assured.
Read more at: https://surewayenglish.com/pte-online-course
Source :
Sure Way English