Now You Can Get a UK Sim Card Online While on Vacation in the Europe and USA from My UK Sim Card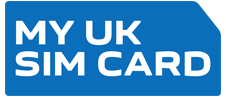 Press Release (ePRNews.com) - Idaho, USA - May 02, 2018 - Getting A UK SIM card during a short or long vacation in Europe. My UK Sim Card helps individuals acquire quality and affordable sim cards to all non-natives visiting the UK, US, and other European countries. The company provides individuals with sim cards that enable them to avoid the extra charges incurred while using the roaming network. The sim cards come with enough data, airtime, and text messages that one can use for a month subject to refilling.
While commenting on the company's mission, Nick Brennan, the company's CEO stated, "The idea behind establishing My UK Sim Card was to enable individuals visiting major tourist destinations in Europe get access to sim cards and effectively communicate during their vacation. It is such a difficult task to acquire a genuine sim card in most of the European countries, especially when one is a non-resident. To avoid the tedious procedures in acquiring UK sim cards, we thought it wise to help individuals get the sim cards so that they can begin communicating to their friends and family as soon as they arrive in the UK. All our products and services are available online. Individuals can buy UK Sim Card by simply visiting our online shop."
It can be difficult to communicate during a vacation if one cannot acquire a sim card. Also, data roaming is expensive in most of the European countries, especially the UK. To avoid the boredom and high cost of data roaming, it is advisable that one acquires original sim cards on arriving at their destination countries. My UK Sim Card makes it hassle-free to get the UK sim card at a budget-friendly price. As a fully licensed company, individuals can rely on the products the company avails in the market.
Today, the internet is becoming the most reliable means of communication. However, accessing the internet may be difficult for individuals visiting Spain if they cannot acquire sim cards. On the nature of their services, the CEO added, "We are driven by the desire to make vacation enjoyable to all individuals visiting the UK. Some of the sim cards we provide come with up to 300 minutes of talk time, 3,000 texts, and 12GB valid for a month. One can refill their sim card packages at a fee of £20 only."
My UK Sim Card has employed trained and qualified customer care who can help individuals get Sim Card for Europe online more conveniently. By giving their clients a top priority in all their undertakings, the company seeks to offer quality services to all. All their sim cards come with detailed instruction on installation and usability.
About My UK Sim Card
My UK Sim Card is a private company that has majored in the provision of sim cards to all individuals visiting the European countries for vacation. Those intending to get Sim Card for Europe can visit the company's online shop for some fantastic offers.
Source :
My UK SIM Card