My UK SIM Card Offers Prepaid Phone and Data Cards for Visitors of the UK and other parts of Europe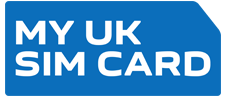 Press Release (ePRNews.com) - Idaho, USA - Jan 27, 2018 - My UK SIM Card offers an excellent option for individuals who may be traveling to the UK or other parts of Europe and are looking for a simple means of maintaining their connection services. They provide travelers with SIM cards suitable for these regions at cost-effective rates that will not require the buyer to get a new phone upon their arrival. This solution is ideal for people who visit these areas on a regular basis and need to retain their phone and data connection services to function effectively.
Speaking about how it works, the Head of Operations said, "Buying one of our products is easy and accessible to anyone with a stable internet connection. Interested parties can simply log on to our website and browse through the various options available to them before picking the most appropriate solution. Once the order has been made, the SIM card will be shipped to the stated address as soon as possible and will be automatically ready for use once they have landed in their destination. They are applicable in the UK and 34 other countries around this continent."
Travelers who want to buy UK SIM card online do not have to worry about compatibility issues as they are capable of working with a majority of smartphones and tablets. Those who would like to ascertain that the product will function with their particular phone can visit the "Will my phone work" website and fill in the required details for a quick answer. The United Kingdom should be chosen as the location of interest, and the option "3" should be picked regarding the carrier involved. They can also email the company with the details of their device, and one of the organization's staff members will get back to them shortly.
Talking about some of the advantages involved for those who choose to buy SIM card for Europe, the Head of Sales and Marketing said, "Our customers can enjoy great value for money with our packages as they include 12GB of high-speed data connection, 300 minutes of airtime, and 3000 texts. These provisions can be extended by visiting our website and buying a refill voucher, after which the voucher's code shall be sent to the email address used, along with instructions of how to go about the entire process."
It should be noted that these commodities retail exclusively via the company's online platform, and are not sold in any authorized physical locations. Buyers who want to get SIM card for Europe travel can enjoy free regular shipping that would take about 2 to 5 business days to arrive or pay a little extra for priority mail in cases where they would like to receive their cards sooner due to the logistics involved in their journey. Priority mail is only available to clients based in the USA however.
About My UK SIM Card
My UK SIM Card offers phone and data connection services for clients traveling to the UK or other parts of Europe. Their products are flexible and can take on a nano, micro or standard form.
Source :
My UK SIM Card