NUCLEAR BUILDING MAINTENANCE ANNOUNCES NEW SERVICE
Wenatchee, WA cleaning company adds softwash cleaning for a safer way to clean exterior surfaces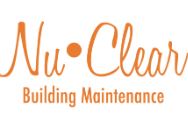 Press Release (ePRNews.com) - Wenatchee, WA - Feb 22, 2019 - NuClear Building Maintenance is excited to announce the addition of softwash cleaning services to their lineup. The new service allows their technicians to achieve amazing results without the potential for damaging surfaces.
Softwash is an alternative to pressure washing. It achieves the same level of cleanliness, but without high pressure. The soft wash is a low water pressure stream that uses specialized solutions to remove dirt and debris effectively. This service can be used on virtually all exterior surfaces, such as vinyl siding and roofing.
With the softwash cleaning service, customers can enjoy all the great benefits of pressure washing without worrying that their home or office building may be damaged in the process. NuClear Building Maintenance promotes the use of soft wash for roof cleanings, because of how gentle and safe the water stream is. If a technician were to use a pressure washer on roofing shingles, it could lead to the shingles lifting, with the potential for leaking. Instead, the soft wash system safely will remove mildew, bacteria, and algae that are commonly found on roofing materials.
NuClear Building Maintenance is a cleaning company based out of Wenatchee, WA. They serve the Wenatchee and surrounding areas including Chelan, Manson Cashmere, Leavenworth and Grand Coulee. They proudly offer premium cleaning services to both residential and commercial customers.
Most of their services include exterior cleanings like window washing, pressure washing, and gutter cleaning. These outside services are what helped the company grow. In 2009, Nuclear Building Maintenance expanded to include comprehensive janitorial services to their commercial customers.
To order or receive an instant quote on services with Nuclear Building Maintenance, including their new softwash cleaning service, customers can visit their website athttps://nuclearnw.com/.
With their premium lineup of services, customers get the absolute best cleanings backed with a 100% Happiness Guarantee. Owner Todd Crisman has said, "We pride ourselves on making you happy. You don't pay unless you are 100% satisfied with your customer experience." about their exclusive guarantee on elite cleaning services.
For more information on NuClear Building Maintenance visit their website at https://nuclearnw.com/. Please direct questions to their friendly customer care team at (509) 669-0069or by email at office@nuclearnw.com.