Obtain Favorable Settlements in Employment Law Cases through Hyde HR Law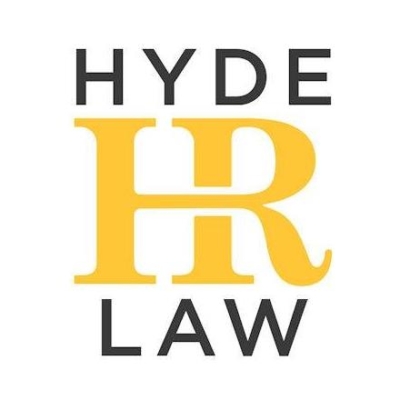 Press Release (ePRNews.com) - Toronto, ON - Oct 24, 2022 - Hyde HR Law offers excellent employment and labour law solutions. They are close to the Superior Court of Justice and the Ontario Labor Relations Board. This makes it easy for the firm to provide robust and effective representation and unparalleled responsiveness to its clients. They have a team of highly skilled lawyers who have pre-law backgrounds in journalism, human resource management, the transportation industry, the construction industry, and many more. The professionals are committed to providing high-quality legal solutions.
The company spokesperson spoke about the law firm's founder, "John Hyde established our firm. He is among the only 23 lawyers in Canada certified by the Law Society as a specialist in labour law. John normally utilizes a client-first approach. This enables him to offer practical and cost-efficient representation."
Employment law generally refers to the group of legal rights one has as an individual in the workplace. Some rights include the right to take leaves of absence, be paid wages, enjoy a workplace free of discrimination, and many more rights. At Hyde HR Law, they are experts in employment law. Over the years, the firm has assisted several workers in pursuing and enforcing their legal rights in the workplace. Thus, they are one of the best options for clients wanting to hire a professional employment lawyer in Toronto.
Speaking about the importance of hiring an experienced employment lawyer, the company spokesperson said, "Employment law is usually misapplied and misunderstood by employers and employees alike. It is often confusing. In Ontario, employee rights are based on various legislation, including the Human Rights Code, the Employment Standards Act, the Workplace Safety and Insurance Act, and many more. Moreover, courts have typically developed laws dealing with the termination of employment. Thus, knowing all the rights can be challenging without the assistance of experienced employment lawyers. The professionals have the necessary skills and knowledge to help one in every step of their employment."
Besides employees, Hyde HR Law offers legal assistance to employers. They typically help clients in any human resources matter, from when they provide an employee with a job to when they need to terminate a worker. The firm prepares and delivers workplace training to various employees on harassment, discrimination, and bullying. They usually draft and review workplace policies that limit their clients' liability while reducing costs. Thus, individuals can be sure of getting the best legal solutions. Those wanting to consult a Toronto employment lawyer can consider visiting the firm.
About Hyde HR Law
Hyde HR Law is a top employment and labour law firm in Toronto. They represent various clients, including individuals, groups, associations, small businesses, multinational corporations, and many more. Those looking for the best employment lawyer in Toronto can consider contacting the firm.
Contact Details
Hyde HR Law
109W-500 Queens Quay W
Toronto, ON
M5V 3K8
Telephone: (416) 841-0001
Email: info@hydehrlaw.com
Website: https://hydehrlaw.com/
Source :
Hyde HR Law