Baumgartner Law Firm: Championing Justice for Houston's Personal Injury Victims
The Baumgartner Law Firm, renowned as a leading personal injury law firm in Houston, Texas, has consistently safeguarded the financial well-being of personal injury victims for over 35 years.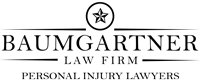 Press Release (ePRNews.com) - Houston, Texas - Jul 19, 2023 - With an unwavering commitment to justice and an exemplary track record, the Baumgartner Law Firm has become synonymous with success in securing maximum compensation for its clients. Throughout their three-decade journey, they have diligently built a stellar reputation by consistently delivering favorable outcomes for those suffering from personal injuries. Their dedicated team of experienced attorneys possesses an in-depth understanding of the complexities of individual injury cases, enabling them to navigate the legal landscape with finesse and expertise. At The Baumgartner Law Firm, they recognize that each case is unique and demands personalized attention. They work closely with their clients, ensuring their voices are heard and their rights are protected. Their unwavering dedication to client satisfaction has garnered widespread trust and loyalty from those they represent. With their extensive experience, steadfast commitment, and proven track record, The Baumgartner Law Firm stands as a beacon of hope for personal injury victims in Houston, Texas.
A spokesperson for Baumgartner Law Firm recently reached out and stated, "The law firm we represent has garnered prestigious recognition from a multitude of reputable sources, including Super Lawyers, Martindale Hubble's Preeminent Rating, Lead Counsel Rating, Top Truck Accident Lawyers, Top 100 Trial Lawyers, Houstonia, Newsweek, and numerous others. Our firm specializes in handling only serious injury and wrongful death cases, and we pride ourselves on a long list of victorious outcomes resulting in multi-million dollar settlements."
Want to hire a Houston truck accident lawyer? Founded in 1985 by Houston personal injury attorney Greg Baumgartner, the Baumgartner Law Firm has consistently upheld its mission of delivering unparalleled legal representation to individuals who have suffered severe injuries or families who have endured the tragic loss of a loved one due to accidents. Since its inception, the firm has been unwavering in its commitment to providing its clients with the highest legal services. Greg Baumgartner, renowned for his expertise in personal injury law, established a strong foundation based on empathy, compassion, and a relentless pursuit of justice.
The spokesperson said, "The acknowledgment bestowed upon us by esteemed organizations reflects our commitment to excellence and unwavering dedication to advocating for our client's rights. By focusing solely on cases involving significant injuries and wrongful deaths, we can devote our extensive resources, experience, and expertise to achieving substantial compensation for our clients. The impressive track record of multi-million dollar wins speaks volumes about our firm's capabilities and effectiveness in pursuing justice for those who have suffered profound harm. Regarding serious injury and wrongful death cases, our law firm stands out as a relentless advocate, providing steadfast support to our clients during their most challenging times."
Looking for experienced Houston truck accident lawyers? With a deep understanding of the physical, emotional, and financial toll that accidents can inflict, the Baumgartner Law Firm stands as a beacon of support for those in need. Their skilled legal team utilizes extensive knowledge and experience to advocate fiercely for their clients, ensuring their voices are heard and their rights are protected. Throughout the firm's history, they have achieved notable success in obtaining substantial settlements and verdicts on behalf of their clients. This track record of delivering favorable outcomes has solidified its reputation as a trusted and respected legal resource in Houston.
About Baumgartner Law Firm
Want to contact a leading Houston trucking accident lawyer? With a steadfast commitment to excellence, the Baumgartner Law Firm continues to provide exceptional legal representation, offering solace, guidance, and dedicated advocacy to individuals and families grappling with the aftermath of life-altering accidents.
Contact Information
Baumgartner Law Firm
6711 Cypress Creek Pkwy
Houston, Texas 77069
(281) 587-1111
info@baumgartnerlawyers.com
baumgartnerlawyers.com
Source :
Baumgartner Law Firm