Baumgartner Law Firm: Providing Well-trained Truck Accident Lawyers in Houston
Baumgartner Law Firm, a client-centric personal injury law firm, provides trusted truck accident lawyers in Houston.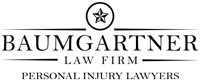 Press Release (ePRNews.com) - Houston, Texas - May 31, 2023 - Injured persons must contact accident lawyers for legal support, as accidents caused by negligence result in different negative and unpleasant matters. In Houston, Texas, Baumgartner Law Firm is a leading personal injury law firm that provides aggressive legal representation services. The client-focused personal injury law firm comprises skilled and knowledgeable lawyers. Greg Baumgartner established the firm to protect the rights of injured victims and families who lost loved ones in an accident. Thus, their practice areas include dram shop liability, drunk driving accidents, boat accidents, electrical injuries, product liability, truck accidents, wrongful death, injury at work, construction accidents, drowning/pool accidents, catastrophic injuries, and motorcycle accidents.
In response to a query about their services, the spokesperson of Baumgartner Law Firm commented, "We understand the adverse effects of an accident experience, as most times victims are left to struggle to clear up their medical bills and sometimes, still fend for their families. We were founded in 1985 in Houston, Texas, and since then, we have remained unwavering about our values and dedication to serving injured victims. We are a firm that stands for justice and puts all effort into ensuring clients receive proper compensation. Our lawyers are always available to listen to you, brainstorm, and provide answers to lingering questions about your legal rights and case."
Baumgartner Law Firm has been in the legal industry for over 35 years. The firm's experience gives it an upper hand in dealing with even the most complex personal injury or accident cases. As an award-winning Houston accident law firm, they have the skills and resources to defend car accident victims and obtain settlements for them. Their lawyers use a strategic approach in legal representation. This has made them one of the most trusted lawyers for positive and satisfactory outcomes. They have maintained a reputation as a result-oriented law firm for years and have always delivered excellent legal services. Therefore, those seeking a top Houston personal injury lawyer can contact the personal injury law firm for its services.
The spokesperson added, "With our skilled lawyers and effective legal resources, we have assisted thousands of people with recovering personal injury claims. It is also unlikely not to hear of truck accidents in a place like Texas, as it is even regarded as the state with more fatal truck accidents than any other in the USA. Our team has nationally recognized attorneys, and with their experience, you can trust them to compensate for medical expenses, pain, suffering, trauma, emotional distress, and repairs."
Baumgartner Law Firm employs effective methods in handling accident cases. Those who want to hire a Houston accident lawyer can consider their services.
About Baumgartner Law Firm:
Baumgartner Law Firm is a top personal injury law firm where people can meet a Houston trucking accident lawyer.
Contact Information:
Baumgartner Law Firm
6711 Cypress Creek Pkwy
Houston, Texas 77069
Email: info@baumgartnerlawyers.com
Phone: (281) 587-1111
Website: https://baumgartnerlawyers.com/
Source :
Baumgartner Law Firm