Young Wooldridge Motorcycle Accident Personal Injury Lawyers Provides Record Verdicts and Settlements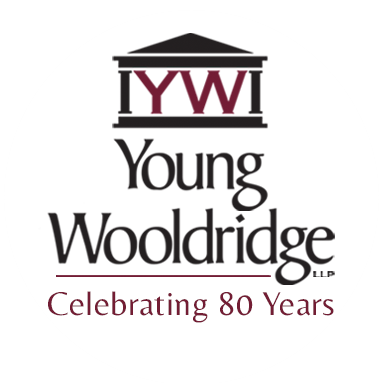 Press Release (ePRNews.com) - Bakersfield, CA - Jul 23, 2022 - Thomas Brill, Personal Injury Attorney was voted the Best Personal Injury Lawyer and Young Wooldridge the Best Law Firm by The Bakersfield Californian 2022 Best Of Readers' Choice Poll.
The law firm includes a team of experienced personal injury trial attorneys with a proven track record of success handling various individual injury cases. In addition to successful representation, clients who hire their legal service also benefit from the respect and credibility they have established with judges and other legal professionals in Bakersfield and Kern County courts. The attorneys are proud of the judgments and settlements they have achieved for their clients and have handled several significant cases since their establishment.
Answering an inquiry, the company spokesperson said, "Personal injury law addresses all manner of accidents, although many think that the law mainly applies to car accident cases. There are many misconceptions surrounding personal injury, which is why it is important to paint a clear picture of this law by reading about it."
Experienced legal representation is essential in any legal action. Young Wooldridge has over eight decades of experience in personal injury representation. Their attorneys are proud of their commitment and dedication to assisting people, significantly injured victims, to get their lives back after an accident. They have handled complex personal injury cases in Bakersfield and have recovered over $200 million of personal injury verdicts and settlements. To date, they continue to provide award-winning legal services to Bakersfield residents in matters ranging from car accidents, truck accidents, wrongful death, construction accidents, and more. So, those wanting to contact the best Bakersfield motorcycle accident lawyers should consider doing so with the law firm.
The company spokesperson added, "It is also vital to note that personal injury law is typically complicated, and one might need to be assisted by a legal expert when seeking justice for injuries resulting from the negligence of another party. Therefore, it is advisable to consult a law firm if one is considering filing legal action against the faulting party. Fortunately, most lawyers like us offer a free legal consultation so that clients won't have to worry about legal charges even if they are broke."
Young Wooldridge also knows that the extra bills and lost income can add a considerable burden to what is already a stressful time in an injured victim's life. As a result, their legal team of professional attorneys always advocates for each client until they get the compensation they deserve. Not to mention that experiencing a sudden, unexpected injury is stressful, painful, and psychologically devastating, their attorneys use compassion and the utmost care when dealing with these sensitive situations. However, they are tenacious at the negotiation table and in the courtroom and do not stop until they get their clients every penny they deserve. Those wanting to consult a Bakersfield personal injury lawyer should call the law firm at 661-327-9661 for a free consultation.
About Young Wooldridge, LLP:
Young Wooldridge LLP is a law firm committed to making a difference in the lives of its clients. Those wanting to hire a Bakersfield car accident lawyer can call for a free consultation, 661-327-9661.
Contact Details
Young Wooldridge LLP
1800 30th St., 4th Floor,
Bakersfield, CA 93301
Telephone: 661-327-9661
Website: https://www.youngwooldridge.com/
Source :
Young Wooldridge LLP