Orange Biotech Offers More Than 300 Pharmaceutical Products to Its Customers
Dedicated to offering the best quality services to the customers, we at Orange Biotech provides more than 300 quality oriented pharmaceutical products to enhance the performance of lives.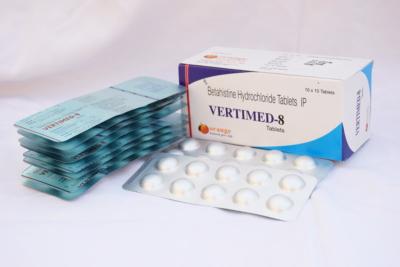 Press Release (ePRNews.com) - Ambala, India - Sep 23, 2017 - Orange Biotech is a leading integrated franchise (PCD) pharmaceutical organization. We have around 300+ pharma products to serve the country and its residents with exceptional quality medicines to cure their ailments. Orange Biotech is the main player in the franchise business that serves PCD Pharma, Pharma Franchise, and Franchise distributorship with Monopoly rights. We provide a great support to our franchise and distributor in all sorts of promotional material to help them go easy with the business.
We have roughly 300+ products, which is likely the largest range of products by an organization in the nation. Orange Biotech has a noteworthy presence in brands overall therapeutic segment like from cold and cough to chronic (PCD) pharmaceutical Company in serious ailments.
We give product range to all specialities of doctors i.e. from G.P to Super Specialties in India. We are quickly developing PCD pharma organization involved with assembling of global quality pharmaceutical products. Being a renowned company, we give pharma franchise on the PCD basis to the interested individuals who want to enhance their career in this particular industry. Our PCD Pharma Franchise services are provided all around India, to make the quality products accessible to everyone in the country.
Orange Biotech is one of the most prominent pharmaceutical companies in India. The company believes that access to quality healthcare is a right, not a benefit. Our effort is to guarantee the accessibility of world class, quality medicines at moderate costs, across the globe. We focus on promoting healthcare to all humans. Orange Biotech is the main PCD Pharma organization giving PCD Pharma Monopoly, PCD Pharma Franchise all at one place. We are Certified And Leading Pharma Product Manufacturer in Ambala, India.
About Orange Biotech

Orange Biotech is worth when it comes to manufacturing and marketing superior quality and cost-effective pharma medications on a global footing. In India, we are renowned for delivering bespoke services in terms of manufacturing quality medications along with offering Pharma Franchise to the individuals.
Contact Information

Nanhera Road, Kuldeep Nagar, Ambala,
Haryana, India 133004
Website: https://www.orangebiotech.in/
Email: orange.biotech456@gmail.com  
Phone: +91-9034065531, +91-8168249395
Source :
Orange Biotech

Business Info :
Orange Biotech - PCD Pharma Franchise Company
Nanhera Road, Kuldeep Nagar Ambala,
Haryana
Phone: 9034065531
Website:
https://www.orangebiotech.in/