PharmaBizConnect Offers a Platform to PCD Pharma Companies to Advertise
PharmaBizConnect had launched a digital platform for all the PCD Pharma companies of the country to advertise their products and services to the PCD Pharma service seekers on the internet.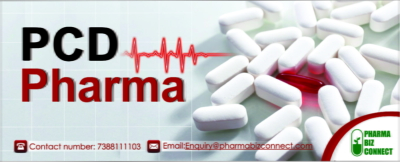 Press Release (ePRNews.com) - Panchkula, Haryana - Apr 15, 2019 - The company believes that this will create a positive revolution in the Pharma advertisement sector and prove to be very beneficial for all the PCD Pharma companies and Pharma Manufacturers all over the nation. From increasing their brand value to bringing in new business opportunities- PharmaBizConnect can help the PCD Pharma Company to benefit in some ways.
PharmaBizConnect has introduced a dynamic and robust platform for all the PCD Pharma companies, Pharma Manufacturer, and Third Party Manufacturers to register their business and exhibit their products online. The registration is free of charge and involves a very simple procedure. This platform will empower the PCD Pharma companies to gain a lot of visibility and increase their profitability.
Advertising their products and services on the online platform of PharmaBizConnect will benefit the PCD pharma companies in some ways. By marketing on this platform, the PCD Pharma companies can eliminate the need for carrying out in-house marketing. The new PCD pharma companies can gain all India presence in a very short time. Moreover, PCD pharma companies can get a readily available marketplace. Apart from that, there would be little restrictions on the introduction of new products. After registering on the online platform of PharmaBizConnect, the PCD pharma companies can add as many products as they want on their profile and exhibit the same to the PCD pharma service seekers. The pharma companies can receive a huge audience for their products.
To view the products and services offered by the PCD pharma companies, the pharma service seekers have to register themselves on the digital platform of PharmaBizConnect as visitors of the exhibition. They can then view all the offerings of the PCD pharma companies and get connected with them directly to get the solutions of their concerns. The PharmaBizConnect platform does not provide advantages to the PCD pharma companies only, but it also provides ample benefits to the pharma service seekers as well. By getting registered on this platform and using PharmaBizConnect, the pharma service seekers and establish and expand their very own pharma biz. They can get ample of opportunities and scope to start their service and achieve a unique place in the market.
The CEO of PharmaBizConnect said, "We are very positive about our new endeavor. We strongly believe that this platform will take pharma advertising to the next level and will provide ample support to the PCD Pharma companies to grow and acquire a dynamic position in today's competitive marketplace."
About The Company
PharmaBizConnect.com is an online Pharma advertising platform that facilitates the PCD Pharma companies to advertise their products online. The company works with the motive to enhance the way of product marketing in the Pharma advertising sector.
Contact Information
PharmaBizConnect
Rajneesh Gupta   
Phone: +917388111103
Email: enquiry@pharmabizconnect.com / advertise@pharmabizconnect.com
Website: https://www.pharmabizconnect.com