Ascendis Health fortifies its international & local positioning with strategic acquisitions
Ascendis Health recently declared the acquisitions of Sunwave Pharma SRL and NHP Natural Health Pharma Ltd unconditional, together with Cipla Agrimed Proprietary Limited and Cipla Vet Proprietary Limited.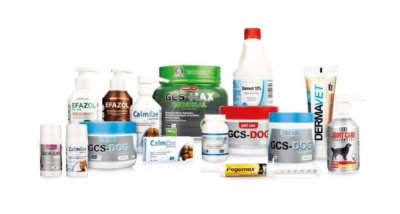 Press Release (ePRNews.com) - NATIONAL ONLINE, South Africa - Jun 05, 2017 - In early March Ascendis – the fast growing JSE-listed heath and care brands group – proposed acquiring the Eastern European company, Sunwave Pharma for €16.35m and NHP Pharma for between €26.1m and €49.1m (depending on the financial performance of the business over the next three years). The effective date of both acquisitions has been set as 2 June.
The Sunwave Pharma and NHP Pharma acquisitions follow the game-changing deals concluded last year when Ascendis bought Cyprus-based pharmaceutical manufacturer Remedica Holdings and leading European sports nutrition business Scitec International for a combined €430m. Ascendis CEO Dr Karsten Wellner said Sunwave Pharma and NHP Pharma further enhanced the company's strategy to internationalise operations by buying platform businesses in high growth markets. Moreover, Sunwave Pharma – the largest player in the food supplements category and sixth largest player in the broader OTC market in Romania – will ensure Ascendis boasts a meaningful foothold in the vibrant Eastern European markets for nutraceuticals and OTC products.
Wellner noted that Romania is perceived as a top investment destination in the Eastern European region. "It offers a fast growing GDP in an EU member state, a population of around 20m people, a strong growing healthcare sector, stable currency and declining unemployment rates – Romania is sometimes referred to as the Eastern European tiger."
"We are happy to be bulking up our presence throughout high growth areas in Europe and emerging markets after having already gained traction in 2016 via the acquisitions of Scitec in Hungary and Remedica based in Cyprus focussing on pharma in emerging markets." Wellner stressed Ascendis also gains an experienced, structured and incentivised management team with the key executives being aligned to agreed earn-out performance targets for a minimum of three years.
The businesses of Sunwave Pharma and NHP Pharma will be treated as a single business combination in the hands of Ascendis going forward ("Sunwave"). Wellner said Sunwave boasts a strong sales and profit track record based on a well-oiled marketing and selling model that markets complementary and OTC medicines directly to doctors through a 290-strong sales force. Wellner further said that Ascendis can extract an approximate 20% EBITDA margin from this acquisition and believes the product portfolio from Sunwave Pharma and NHP Pharma will offer Ascendis many potential synergies as well as value-adding cross-selling opportunities in its wellness and OTC ranges and vice versa. In addition, he is confident Sunwave's successful distribution model can be replicated across other Eastern European countries.
"We are very excited about this deal. This opens new growth opportunities for Sunwave in Romania and to its international aspirations," comments the Sunwave Pharma Founder, Yogish Agarwal.
NHP Pharma has managed to develop a vast product portfolio of complementary medicines across nine major therapeutic areas with access to trademarks and other relevant intellectual property (IP) relating to its products. The respected products are well researched and marketed with a high scientific focus, resulting in medical doctors writing prescriptions for these nutraceutical products which further demonstrates the high barrier to entry of this business as it continues its strong growth trajectory.
Ascendis reported foreign revenue increasing by 270% to R1.3bn in the half-year to end December 2016. This meant foreign revenue comprised a hefty 43% of the company's total sales thereby contributing to the attractive Rand-hedge proposition of Ascendis.
Wellner said although Sunwave would contribute only one month of its earnings within Ascendis' financial results for the year ended June 2017, the business could boost foreign revenues by as much as approx. 15% with a positive impact on overall margins in the 2018 financial year.
Last week Ascendis also finalised the acquisition of Cipla Agrimed Proprietary Limited and Cipla Vet Proprietary Limited for R375m. This acquisition has a potential adjustment to the price tag in relation to actual working capital, net debt and audited profits achieved for the period ended 31 March 2017. The Cipla Agrimed and Cipla Vet transaction became officially unconditional on 1 June 2017.
Cipla Vet (companion animals) and Cipla Agrimed (production animals) sell a range of high quality animal medicines. Wellner said the Cipla animal health businesses would complement the Ascendis Phyto-Vet division very well, which focuses on animal and plant health products. He believes the acquisition will unlock strong integration synergies and allow Ascendis to expand into the veterinary pharma market with high margin products across strong growth niches in areas where the company previously lacked strong representation. Wellner also confirmed the Cipla products will assist Phyto-Vet's push into new African markets and further internationalisation of the business. "This is the kind of strategic and value enhancing bolt-on acquisition which we have been looking for in Southern Africa for some time. We can't wait to get going with their existing management team who will be staying on board," comments Wellner.
Cipla Vet and Cipla Agrimed reported a combined profit after tax of R31m in the year to March 2016. Wellner disclosed that the businesses had generated double digit sales and profit growth over the past three years, which bodes well for shareholders going forward.
www.ascendishealth.com
Source :
Ascendis Health