Ottawa Orthodontic Clinic Receives Major Consumer Choice Award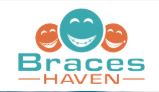 Press Release (ePRNews.com) - Ottawa, ON - Feb 28, 2019 - Staff at a popular orthodontist clinic, Braces Haven, are all smiles having landed a regional award.
Local businesses and consumers selected their clinic in Ontario's Ottawa & Gatineau region as the 2019 recipient of the Consumer Choice Award in the Orthodontist category.
Braces Haven was selected due to five-star reviews from its patients, and the fact that it is a modern family-friendly clinic providing a host of services which aims to put smiles on the faces of their patients.
"We have a dedicated team that inspires confidence in our patients during their treatment," commented Dr. Charles Cohen, founder and Orthodontist at Braces Haven in Barrhaven.
"We always consider the best treatment options for our patients," he added.
Patients are guaranteed a warm welcome to the Barrhaven clinic where the staff are deeply committed to excellence and providing a first-class experience.
The clinic provides all kinds of metal and traditional braces, Invisalign (invisible braces), ceramic and clear braces, as well as, lingual braces which sit behind the teeth.
Braces Haven also offers digital X-rays, digital "no goop, no gag" impressions, early preventative orthodontics, retainers, surgical orthodontics and emergency care. Evening and weekend appointments are available, while the clinic offers affordable and flexible payment plans.
"As well as providing the exceptional service our patients deserve, we are keen to educate and make everyone aware of the treatment process and objectives," he added.
Dr. Cohen and his family, who live in Barrhaven, said his career in orthodontics was driven by his own childhood experience with braces and the positive lifelong impact of orthodontic treatment.
"Aside from our free consultation for a complete examination, we believe in trust, transparency and technique. We have flexible scheduling, as we know children and parents have busy schedules between school and work," said Gabriela, office manager at Braces Haven.
The Braces Haven team discusses various ways they can achieve the perfect smile by using visual aids, videos and virtual simulations to explain the treatment options and desired results. "Seeing your own teeth up on a screen straighten out has been a great tool for our patients, it's really quite impressive," said Sindy, treatment coordinator at Braces Haven.
"Above everything, we treat all patients with kindness and respect, and show that we really care about them. We are always with them along the journey and guide them through treatment process", remarked Dr. Cohen.
To book an appointment and to discover why patients are leaving Braces Haven with a smile, contact them at (613) 440-6116, email them at info@braceshaven.com or view their website at www.braceshaven.com