Our Primary Doc Offers Effective Healthcare Solutions in Florida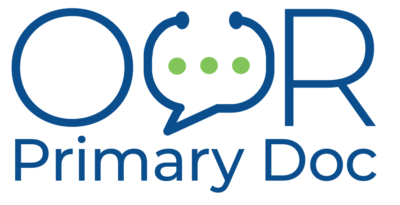 Press Release (ePRNews.com) - Orlando, Florida - Aug 04, 2021 - Our Primary Doc offers a wide array of effective healthcare solutions. With them, one can get medical cost-sharing plans, telehealth services, life care services. The company makes it easy for people to get access to top-quality solutions. They focus on advocating a healthier lifestyle within their community. The company understands that healthcare is a vital part of building healthy lives and happy communities. That is why they provide innovative medical sharing plans.
Speaking about the benefits of direct primary care to an organization, the company spokesperson said, "Direct primary care concept of employee healthcare is slowly becoming popular among businesses. It offers accurate cost management measures while also improving healthcare quality without the need for deductibles or copays. Here are some reasons why business owners should include direct primary care health coverage in their benefits package. The coverage saves money for employers, lowers both absenteeism and presenteeism, increases staff engagement, and many more."
Our Primary offers affordable health sharing plans compared to other alternatives. They consist of health-conscious individuals who voluntarily contribute a monthly share amount towards each other's healthcare expenses. The company avails an open enrollment period to its health sharing membership. Through their plans, clients can rest assured of getting access to quality health care at any time of the year. The company has a dedicated concierge team that is always ready to help members find a specialist of their choice. The team also negotiates favorable rates and cash-paying discounts for its members.
Speaking about the best way to choose a decent individual health insurance plan, the company spokesperson said, "Coinsurance, copayments, and deductibles are among the common types of cost-sharing. Cost-sharing plans typically do not apply to the monthly payments one pays for health insurance coverage. Most of the time, they vary so much from one plan to the next. That is why individuals need to familiarize themselves with the terms of their plan before they use it. This will help them choose a plan that suits their financial capabilities."
Wondering where to find health insurance in Orlando FL? Our Primary Doc offers excellent health sharing plans, which are great alternatives to health insurance. They are dedicated to providing top-quality solutions. With the company, members get the opportunity to receive more control and freedom in their healthcare choices at reasonable rates. Through its exceptional services, the company helps people receive a wide range of primary care services such as care coordination, routine care, regular checkups, and many more. One's healthcare is their top priority. That is why the company is committed to ensuring that each of its members and families gets access to high-quality healthcare.
About Our Primary Doc
Our Primary Doc offers several health-sharing plans that keep one and their loved ones healthy. They have a team of experienced healthcare advisors who quickly respond to client's inquiries. The company designs its solutions with its patients in mind. They are always ready to help members in every step of their way to recovery.
Contact Details
Our Primary Doc
Telephone: (407) 270-3191
Email: info@ourprimarydoc.com
Website: https://ourprimarydoc.com/
Source :
https://ourprimarydoc.com/